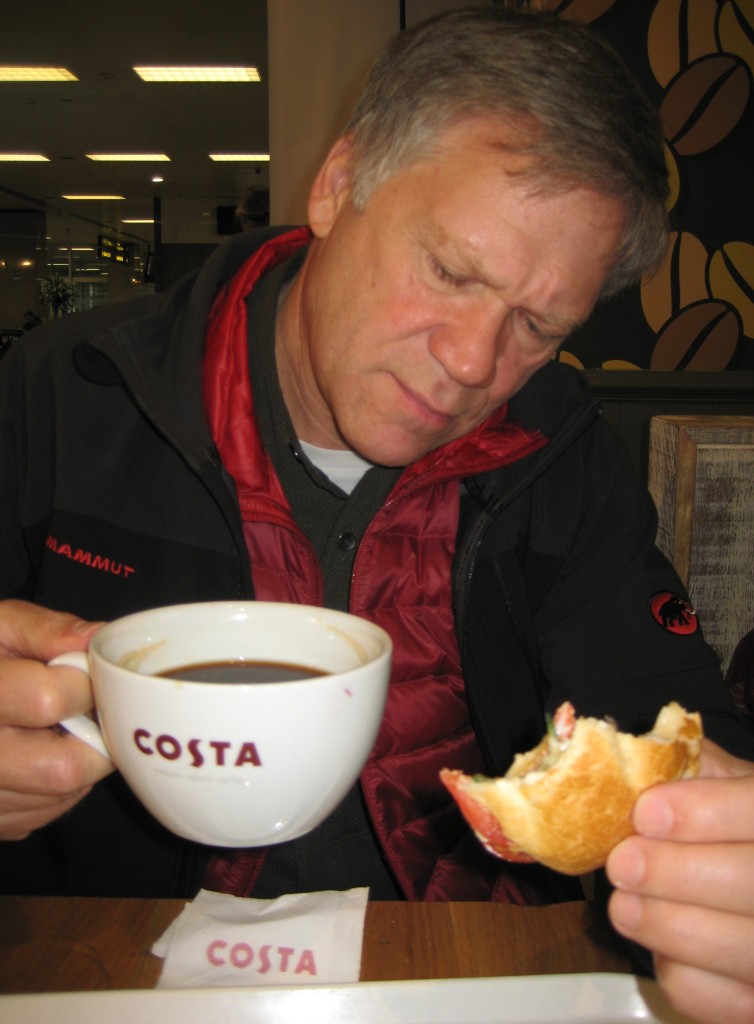 And this was only a medium!
Sunday found us on many modes of transportation:
1) An early bus (6:40) to the airport allowed us time for a coffee (!) and snack.      2) A full, and uneventful flight to Madrid on Ryanair.       3) An airport bus from terminal 1 to terminal 4,       4) where we caught a train to the main train station downtown Madrid.      5)A reserved seat on the high speed train to Malaga, on Spain's southern coast.  Dave's eyes widened when we topped out at 199 MPH!!! (not a typo). The most comfortable ride ever,  NO roads crossed these tracks.     6) Finally, a 43 minute ride on a commuter train from Malaga found us in our destination – Fuengirola!  Two blocks from the train station we found our apartment (at 7:30 p.m.) minus internet:-(  Our host seems slow to fix it. Otherwise, a delightful home.