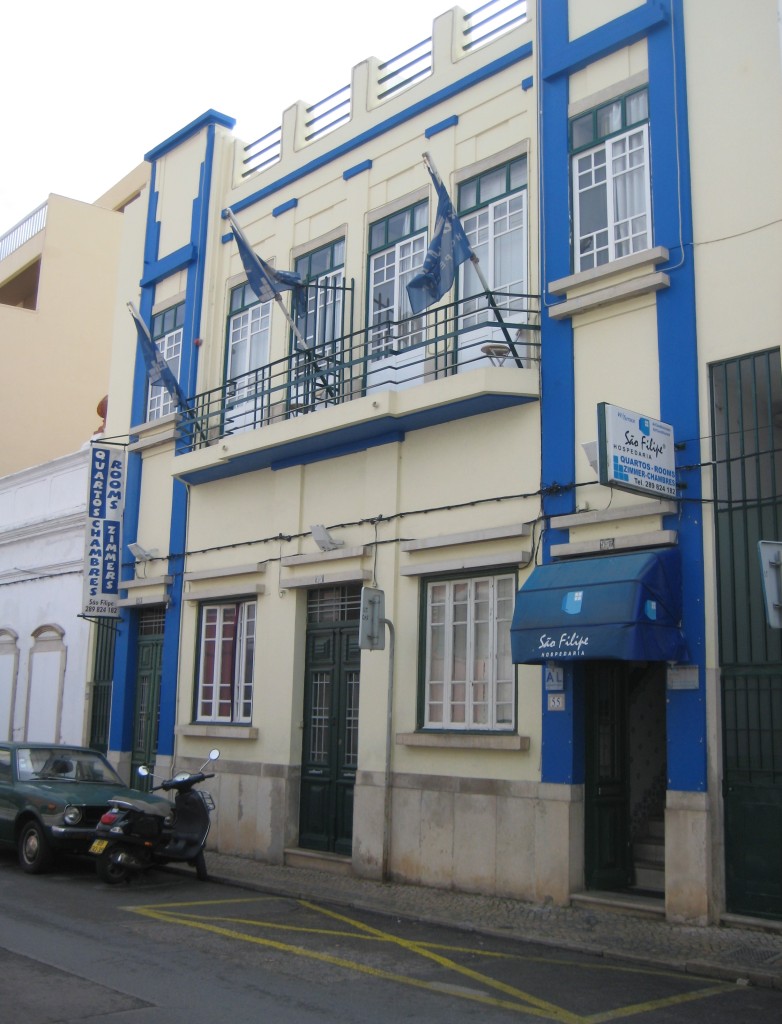 Our stay in Faro, Portugal was our first non-Airbnb lodging.  I couldn't find a place that 'clicked', so we chose a small guest house.   Tiny room was a challenge, but OK for a 3 night stay.  It was made easier with English-speaking TV stations – a first since Madrid.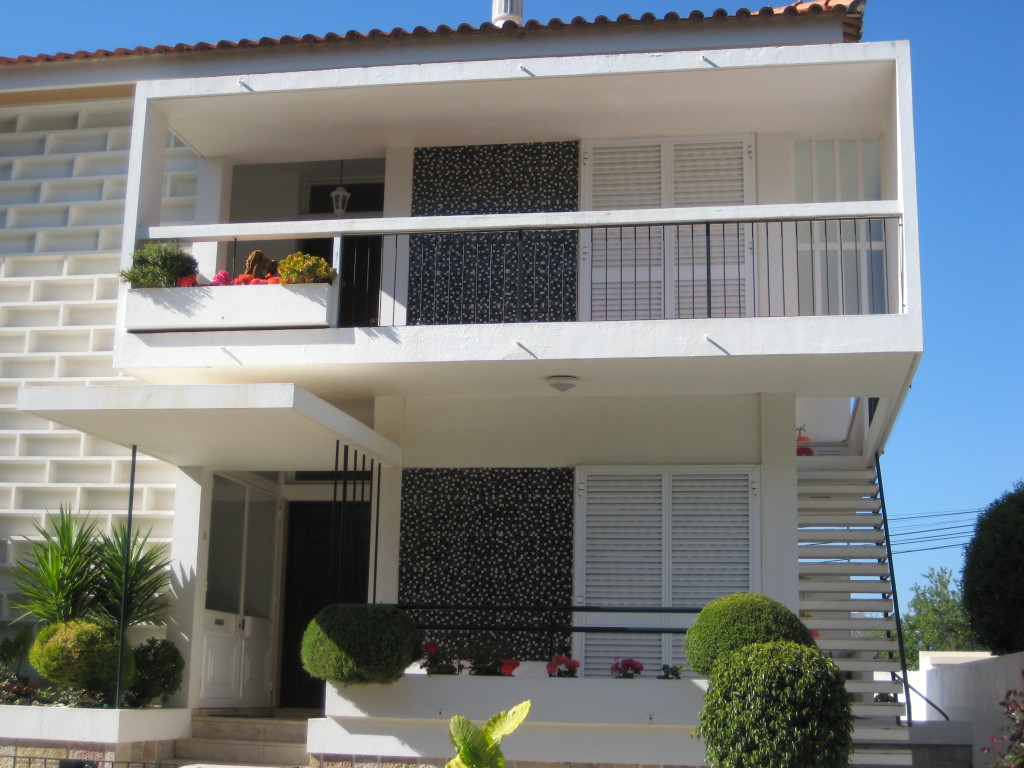 Wandering around Faro, spotted a bit of Mid-century architecture.  Lovely exterior tile work is common.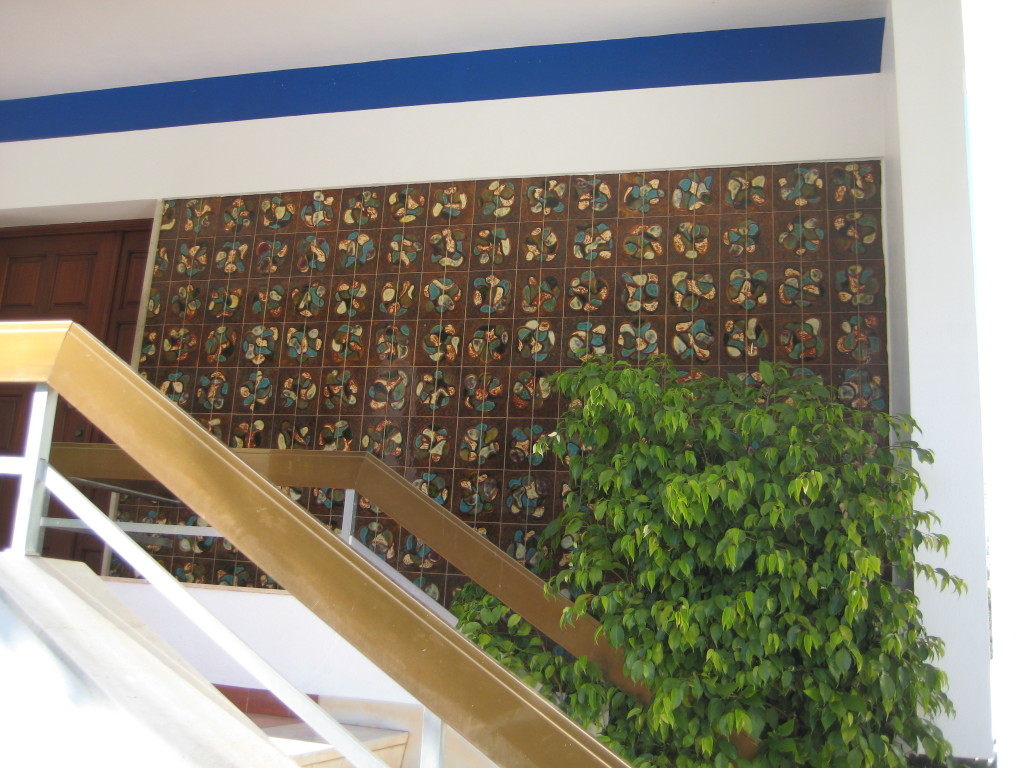 More unique tile.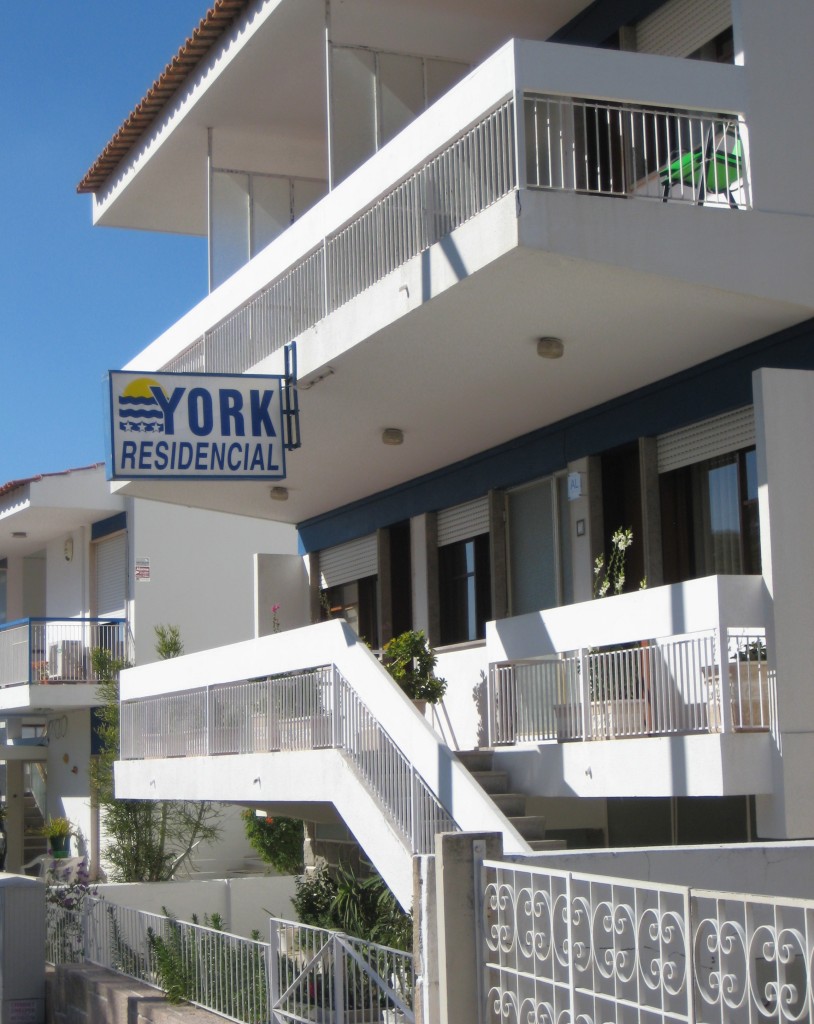 Our York's could all fit in this 3-story complex.  Hello to all the nieces & nephews!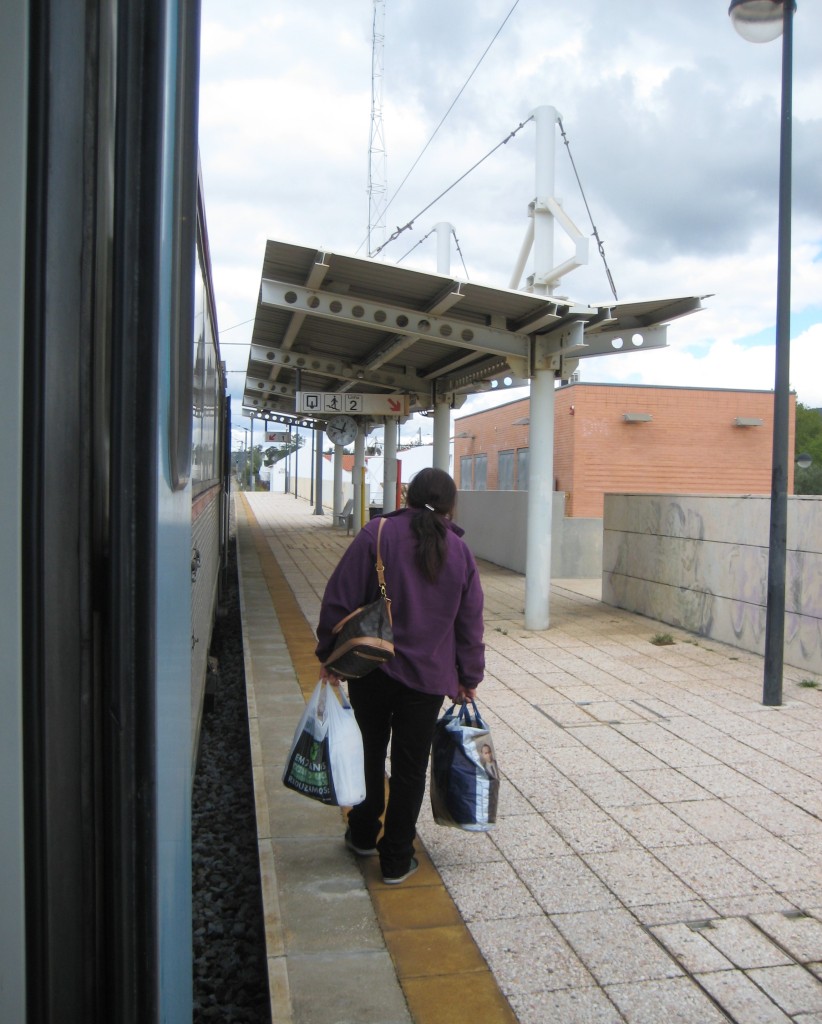 At the end of our Faro visit, we elected to take the train to Lagos, vs. the bus.   The 1 &  3/4 hour trip to the end of the line (Lagos)  included 15 stops along the way, at simple stations like this one.  So there were as many locals on the train as there were tourists. – Laura