Three nights (2 full days, and a partial day) is not a lot of time to check out a town, but Ronda (pop. approx. 35,000) isn't big and it was easy to get a feel for this delightful hill town. Today we wandered some streets, and walked outside the walled old town.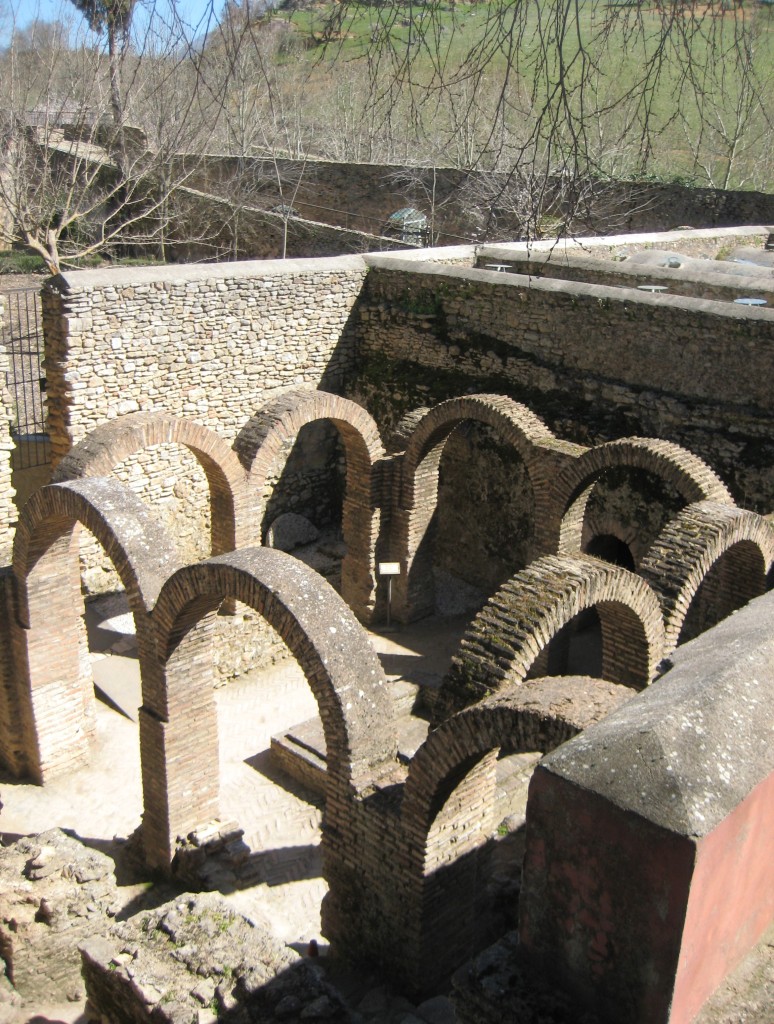 We found the best preserved Roman baths in the Iberian peninsula .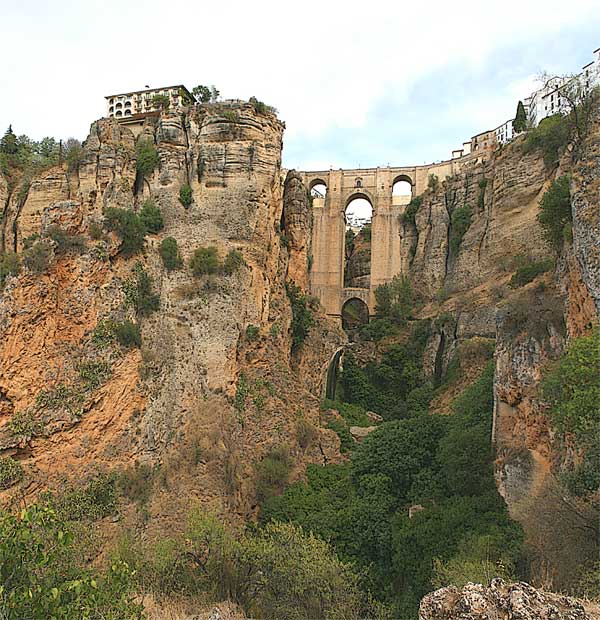 We've walked over the "New Bridge" several times in the last few days.  It took 42 years to build, dates to 1751, and connects the old walled city with the newer parts of Ronda,  traversing the El Tajo canyon.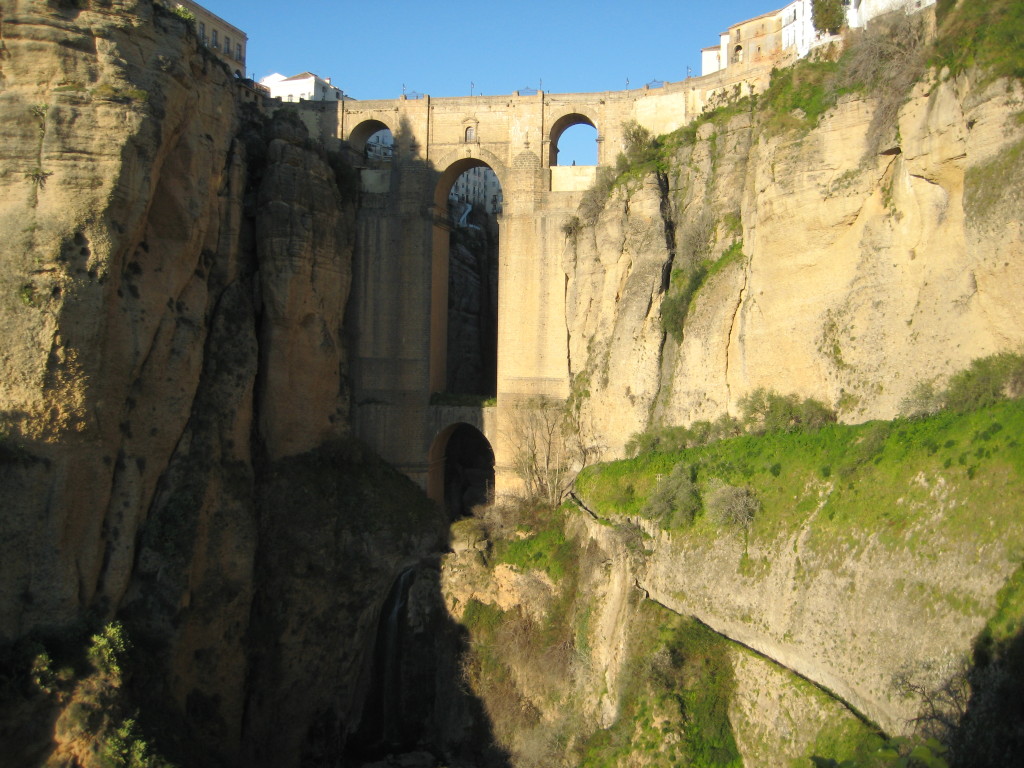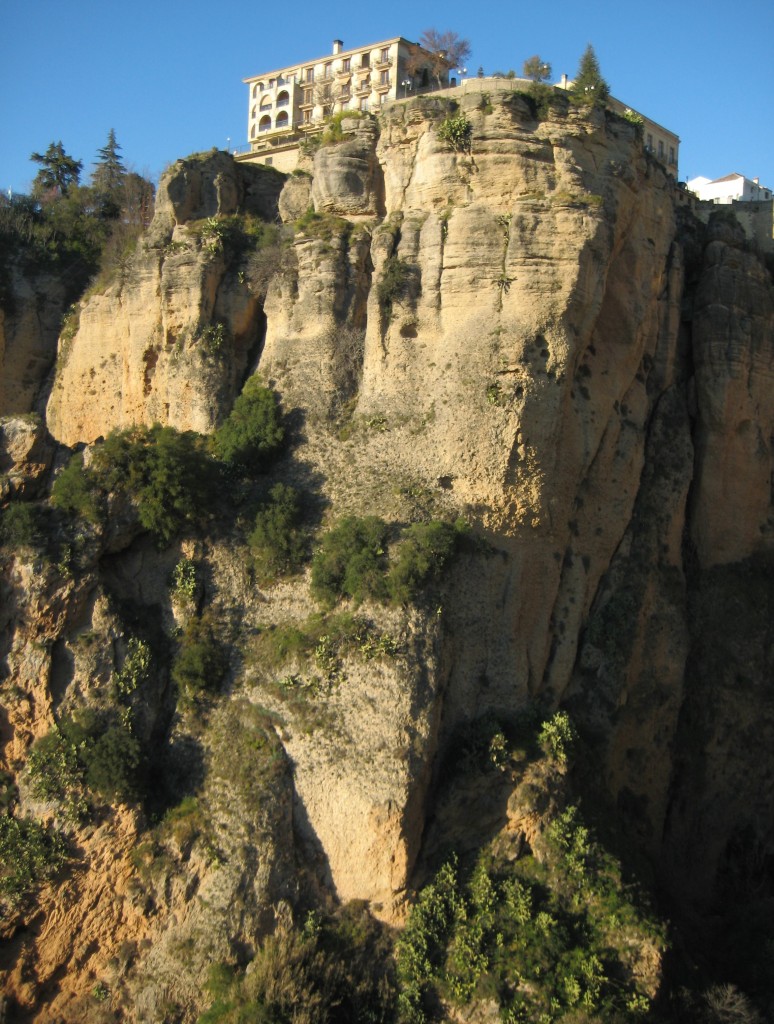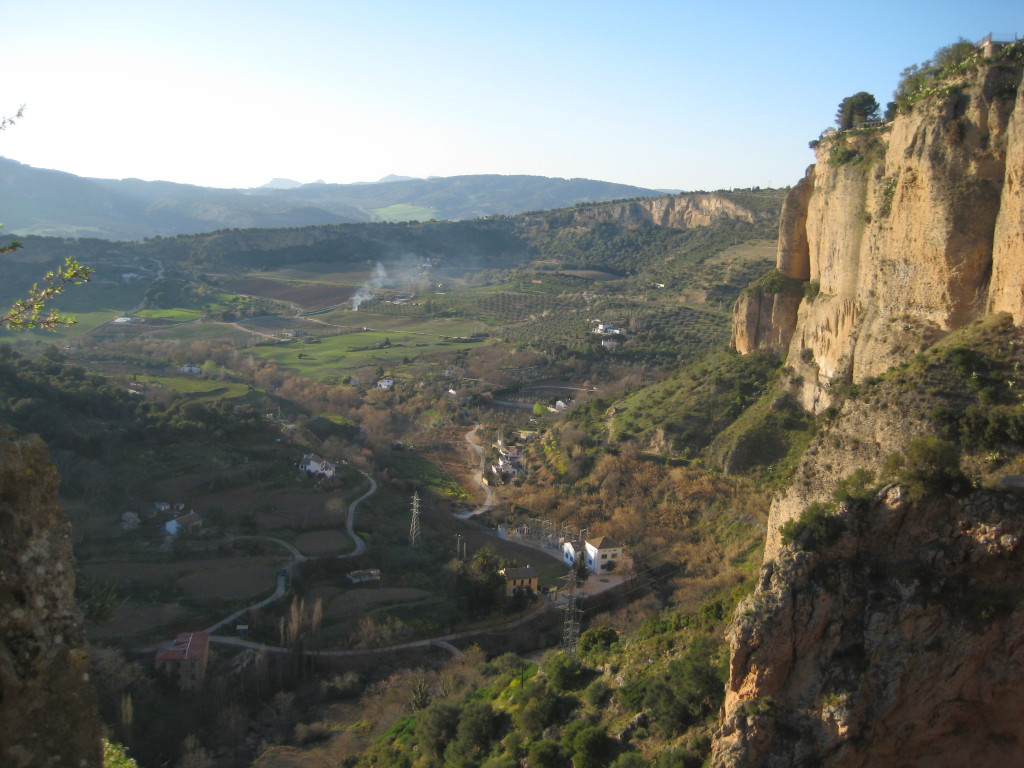 Rounding the corner, we almost ran into this cowboy, parked next to a bar window with a large mug of beer in hand.  He waved me off when I asked to take his photo.  My guess is he was on the clock…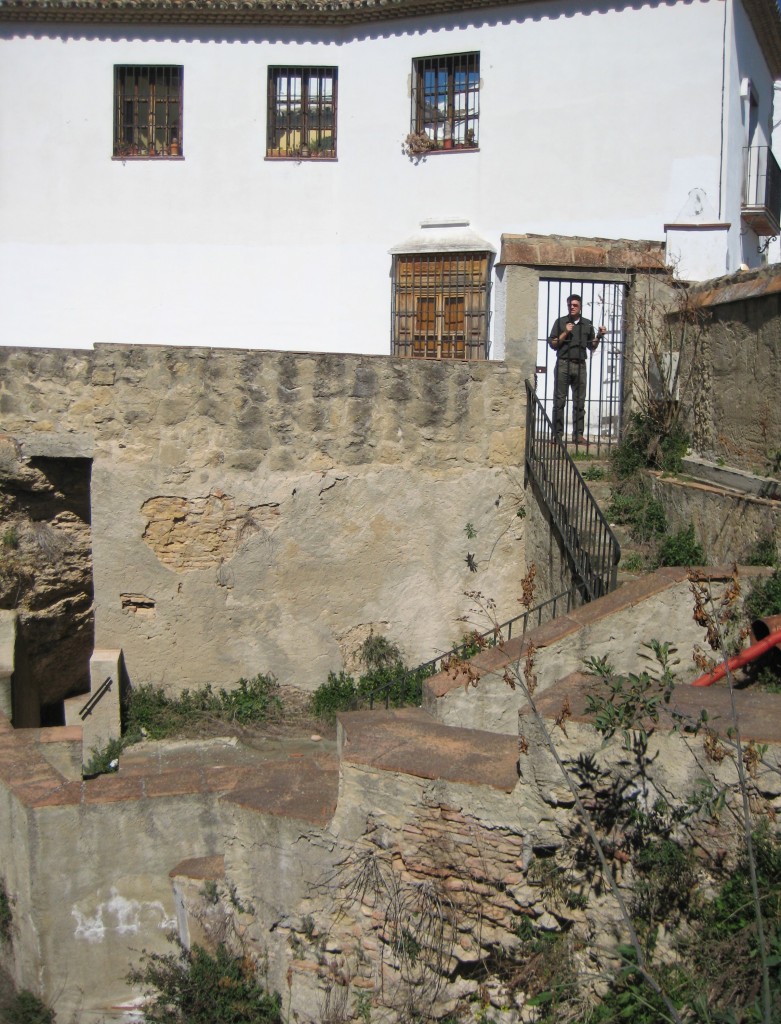 Oh no, he wouldn't listen to me, so I had to lock him out.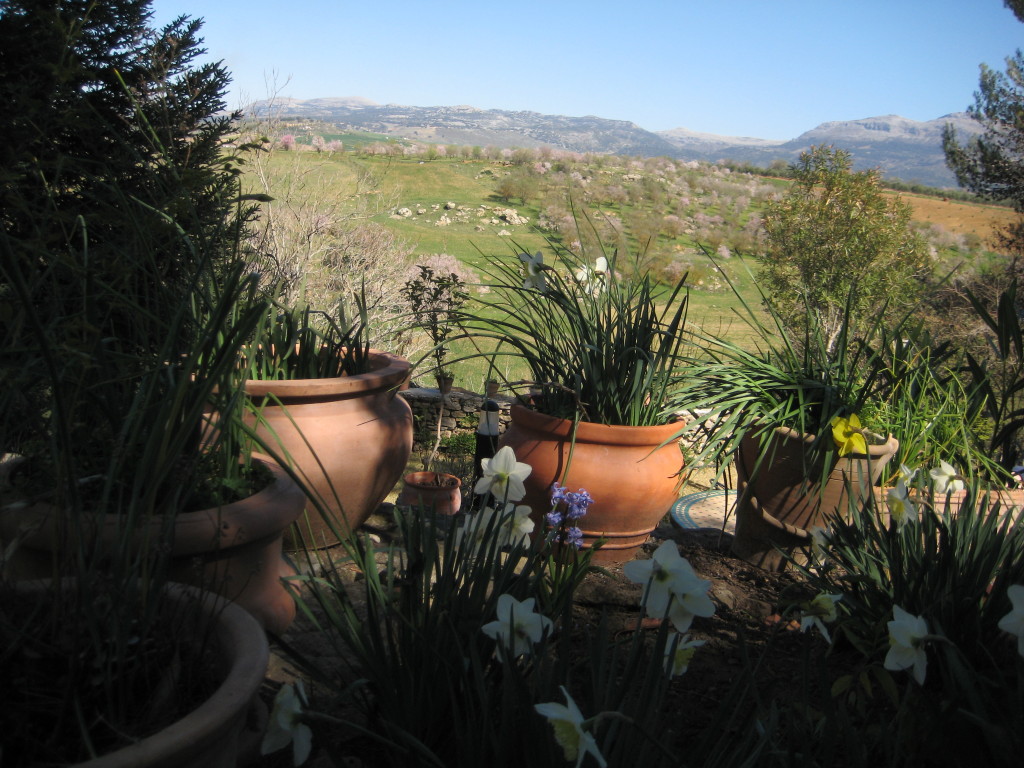 Dave named this hidden garden café the 'pigeon garden'.   We had a cup of tea here and listened  to cooing pigeons nesting in the 15th century church next door.   The café owner also had several song birds in cages <:-(  that added to the choir.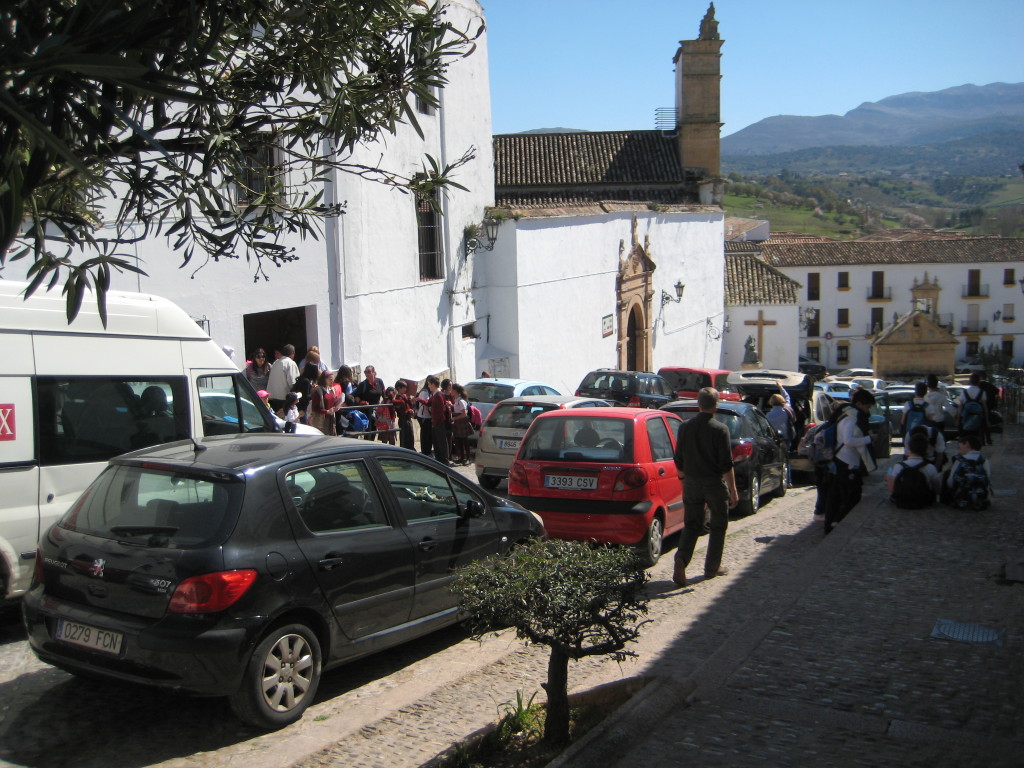 Traffic at a standstill when school lets out.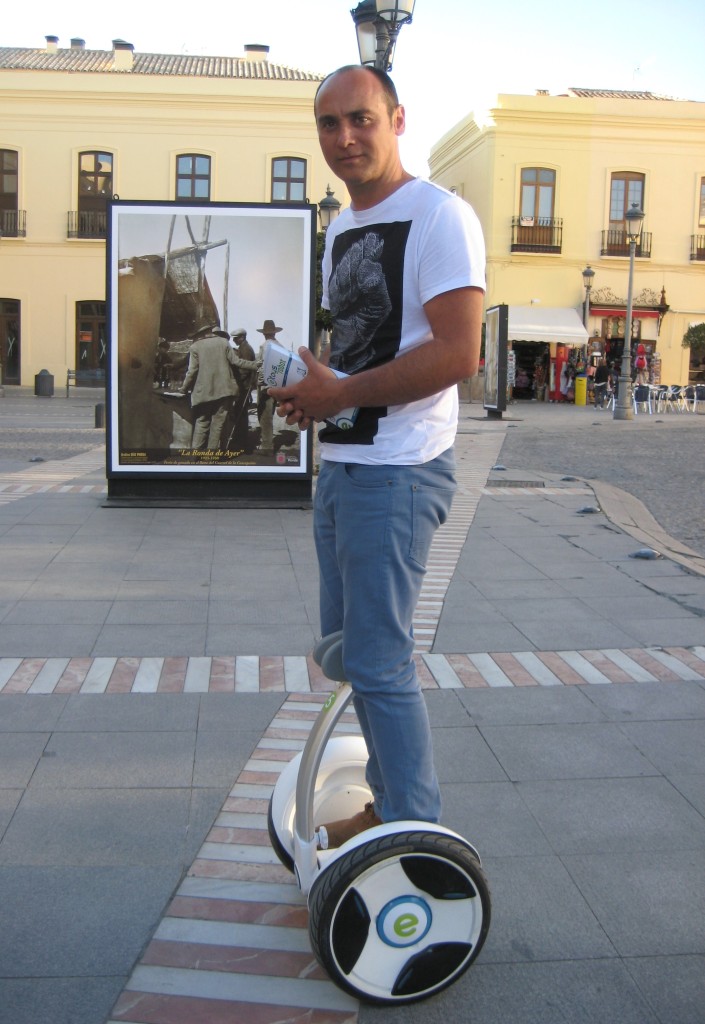 Rustling up business for Segway-like rentals.  First time I've seen a hands-free model – steer with knee pressure.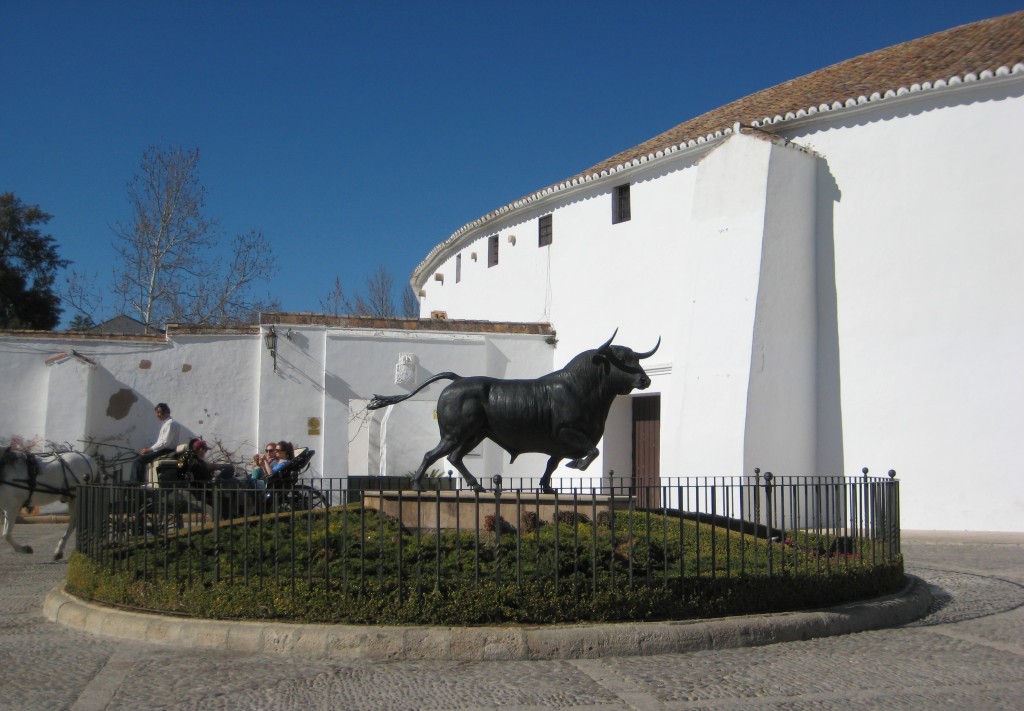 We are only 2 blocks from the bull ring (above) but we didn't tour it.  The ring in Seville is on our to-do list, though.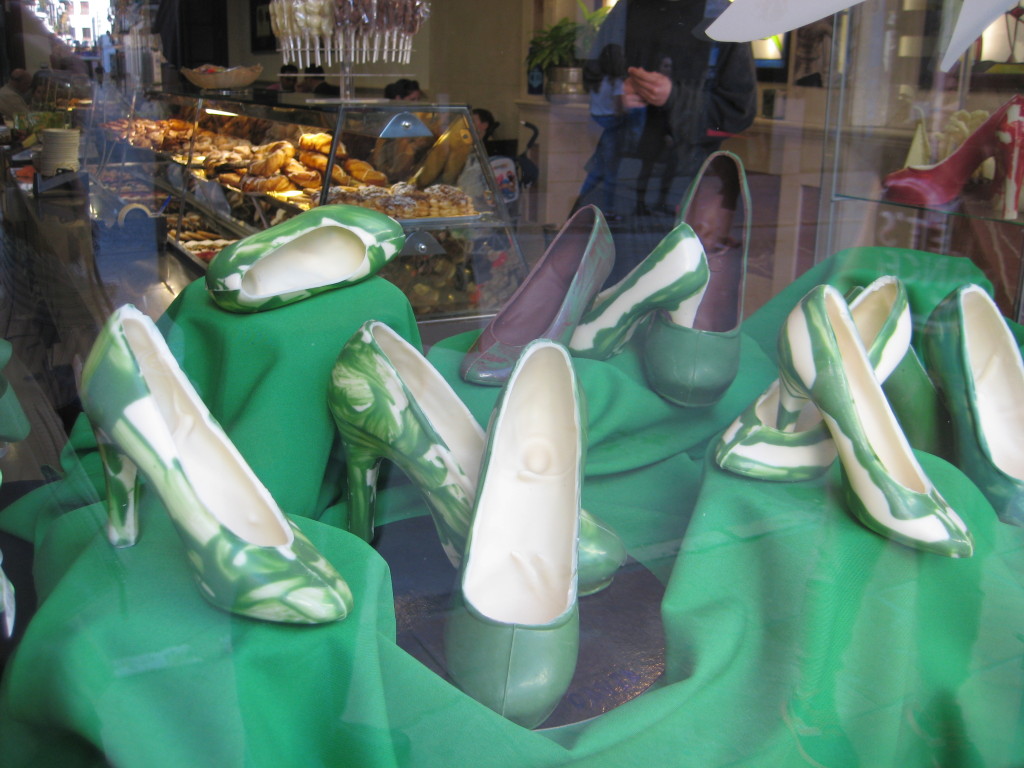 I've given up on the baked goods, but have not been disappointed by the handmade chocolates:-)   These shoes are chocolate!
We're off to Sevilla (seh-VEE-yah) today – 11:00 bus will get us there at 12:45.  No train from here to there or we would have taken it.  Location has been an important criteria in selecting lodging – every home is within walking distance of the bus or train station .   So far this has worked out well, aside from the initial disorientation we seem to have when we exit a station.  Thanks for following us! – Laura