If you've had your fill of my 'urban art' images.  If not, enjoy!
These first 4 were found on buildings in a revived warehouse district named LX Factory.  Lots of unique and creative shops.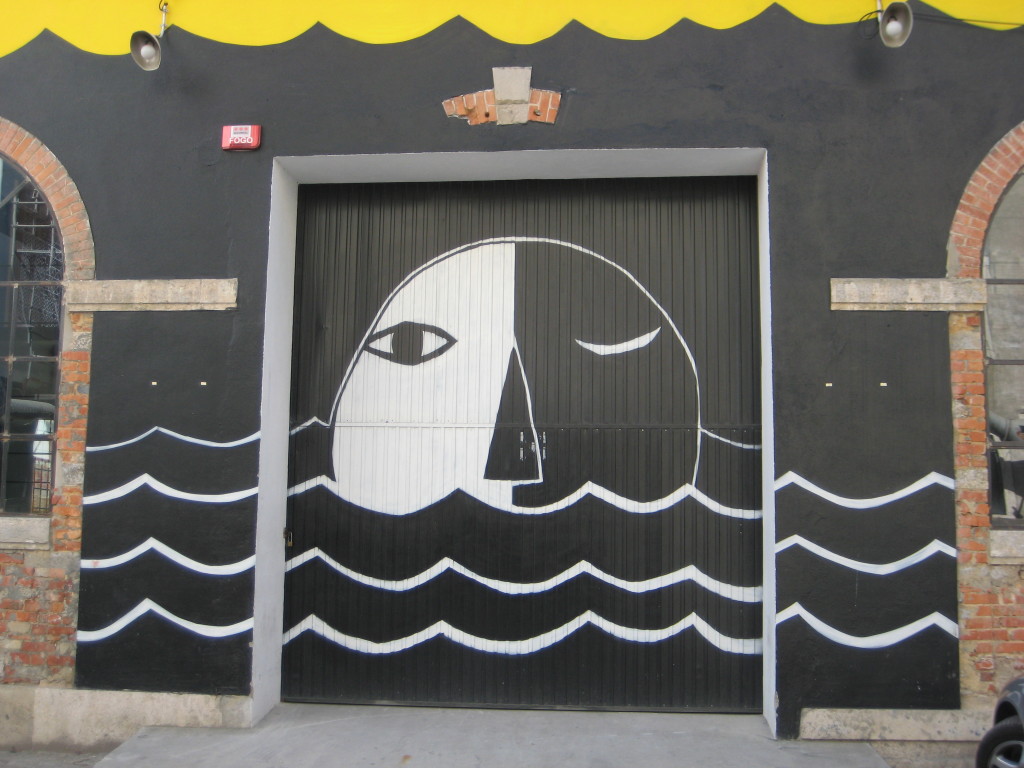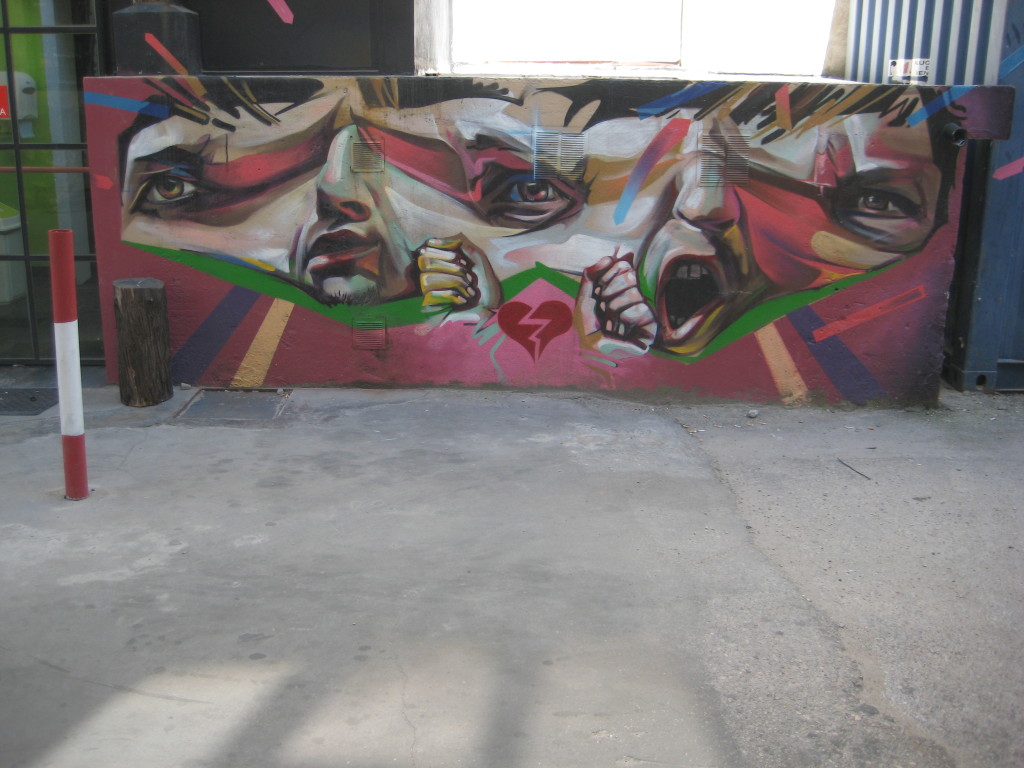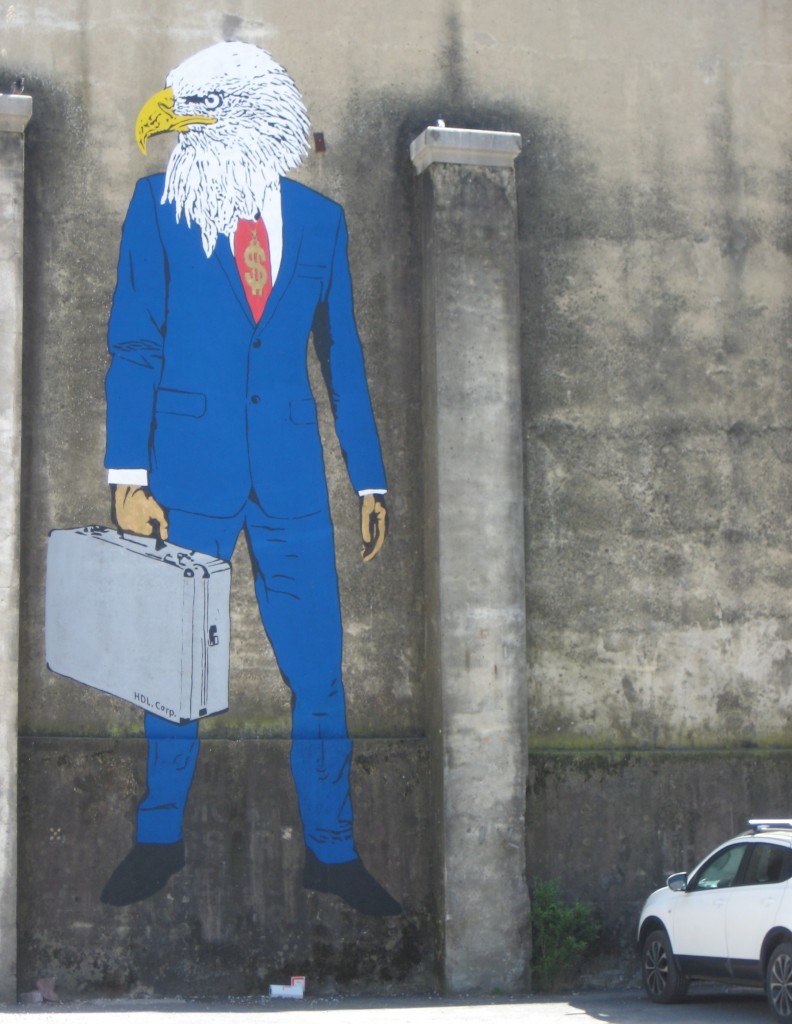 This vacant lot looked like a kitty haven, with cat food and water set out along the perimeter.  Nice of her to pose for me!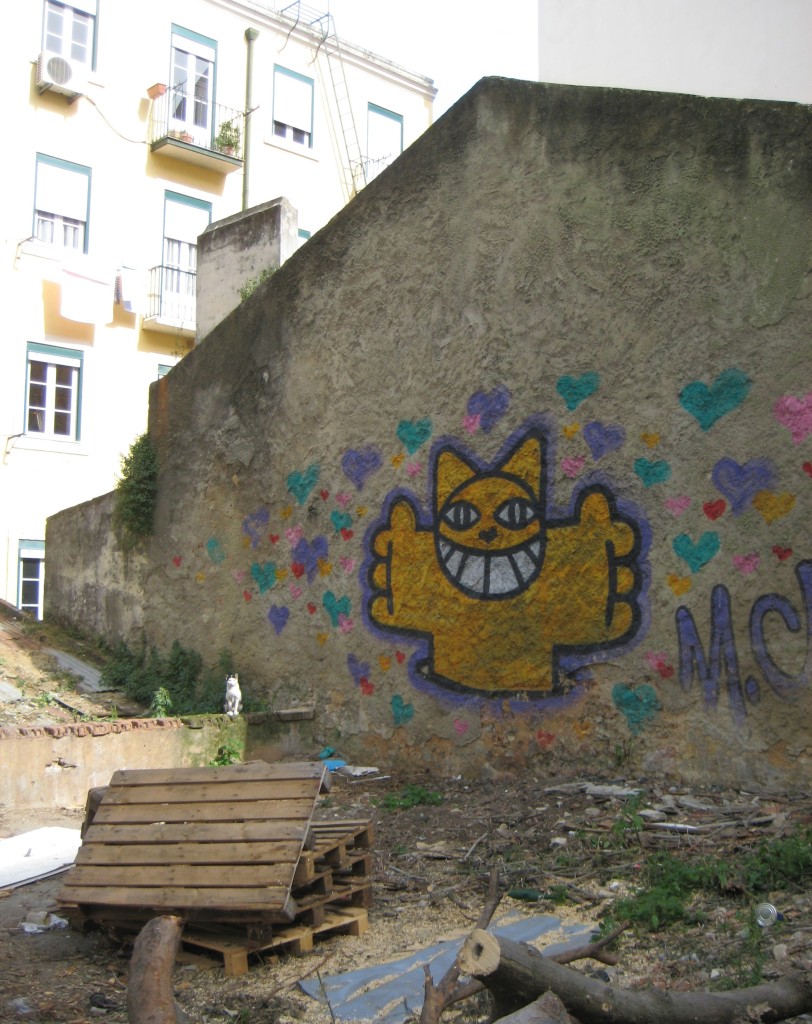 Seen in Sintra – appropriate.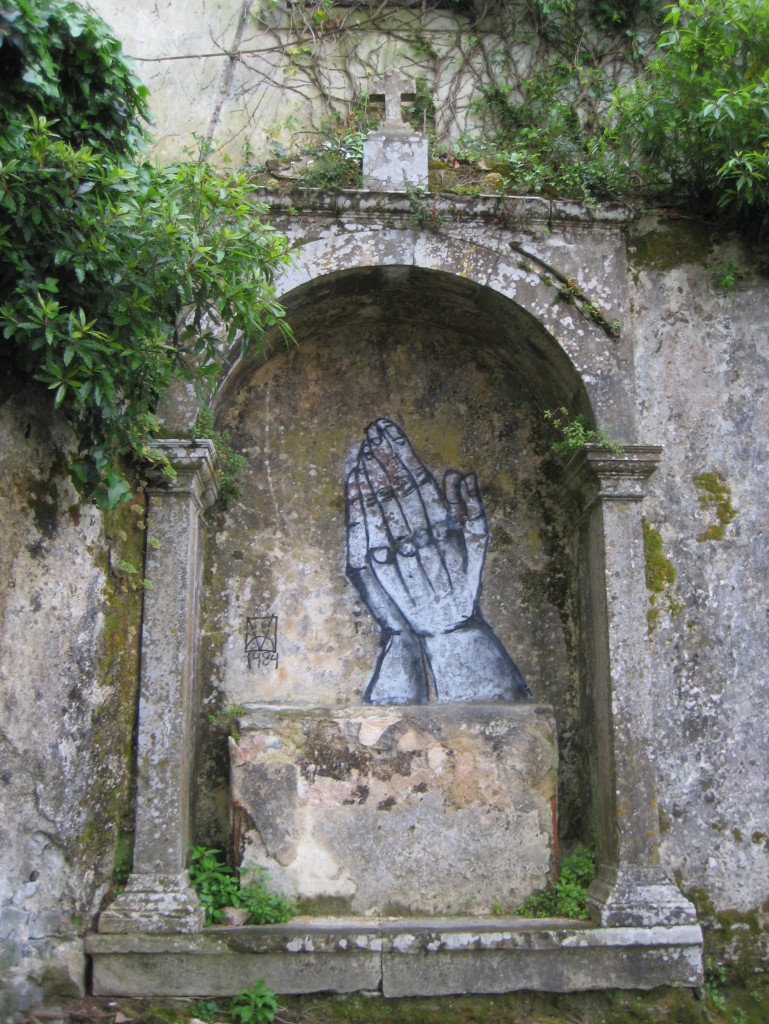 I didn't see the ants when I took this photo.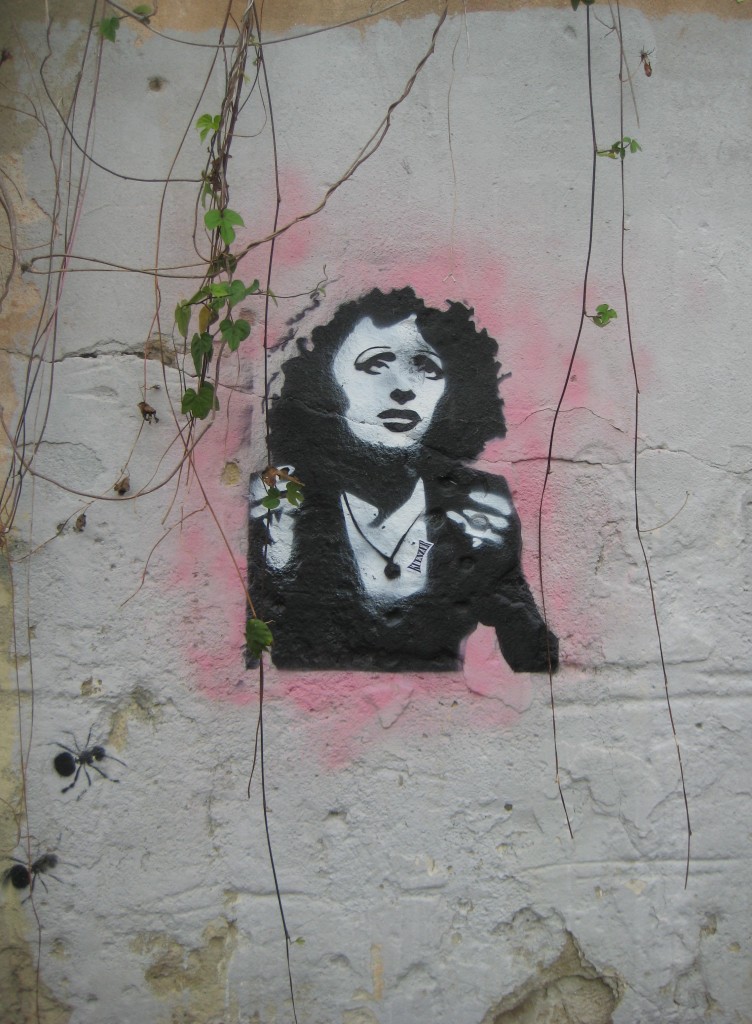 The paper airplanes and thrower are paper, pasted on the wall.