Sunday is a big soccer day in Malta, as town's local teams (adults) compete.  Gozo Joe offered to drive us to the ferry dock (very nice of him) but it had to be squeezed in before the start of his son's soccer game.  On the other end of the ferry ride, our new host Mark had his wife (who also plays on a team) pick us up, as the team he coaches had a game.
Back to the scramble:  (Tom & Alyssa  – you'd enjoy this!)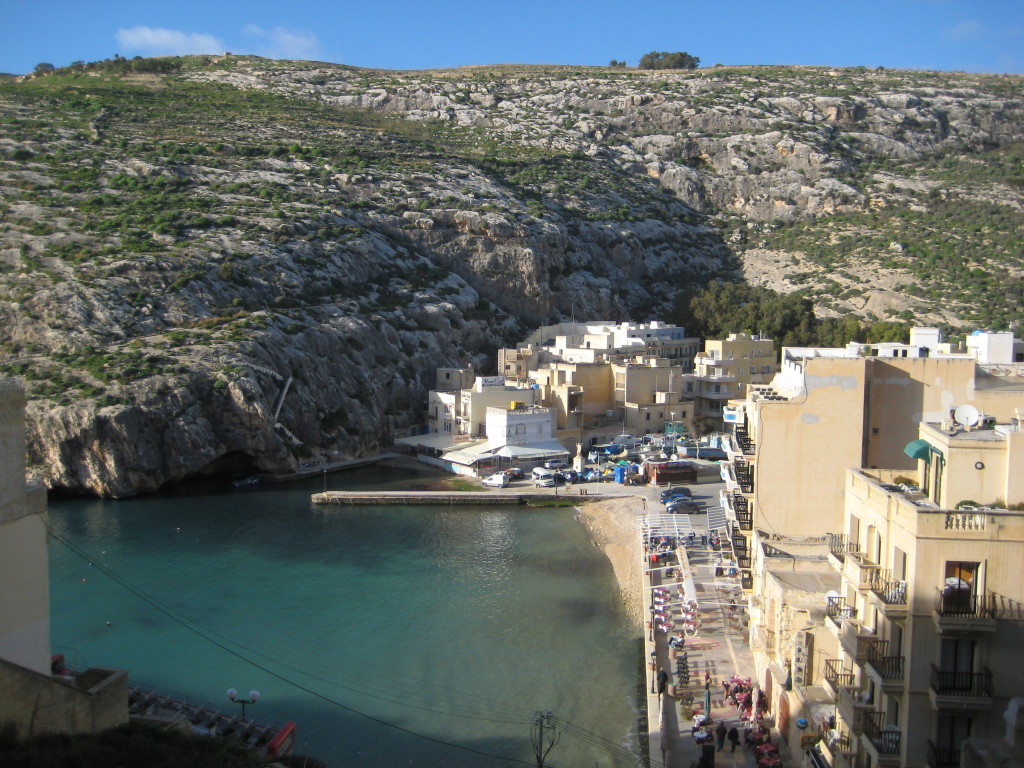 We had some free time Sunday a.m. before Joe arrived, so I started up the cliff.  Above you can see the zig-zag of the stair rail starting at the base.  Concrete steps correspond.
After that, there is a well worn path with steps carved into the rock where appropriate.  It was a quick ascent to a perfect meditation spot, and I took some mental snap shots to be recalled later.  Coming down took more attention but never really dangerous.  Laura