Some Roman ruins.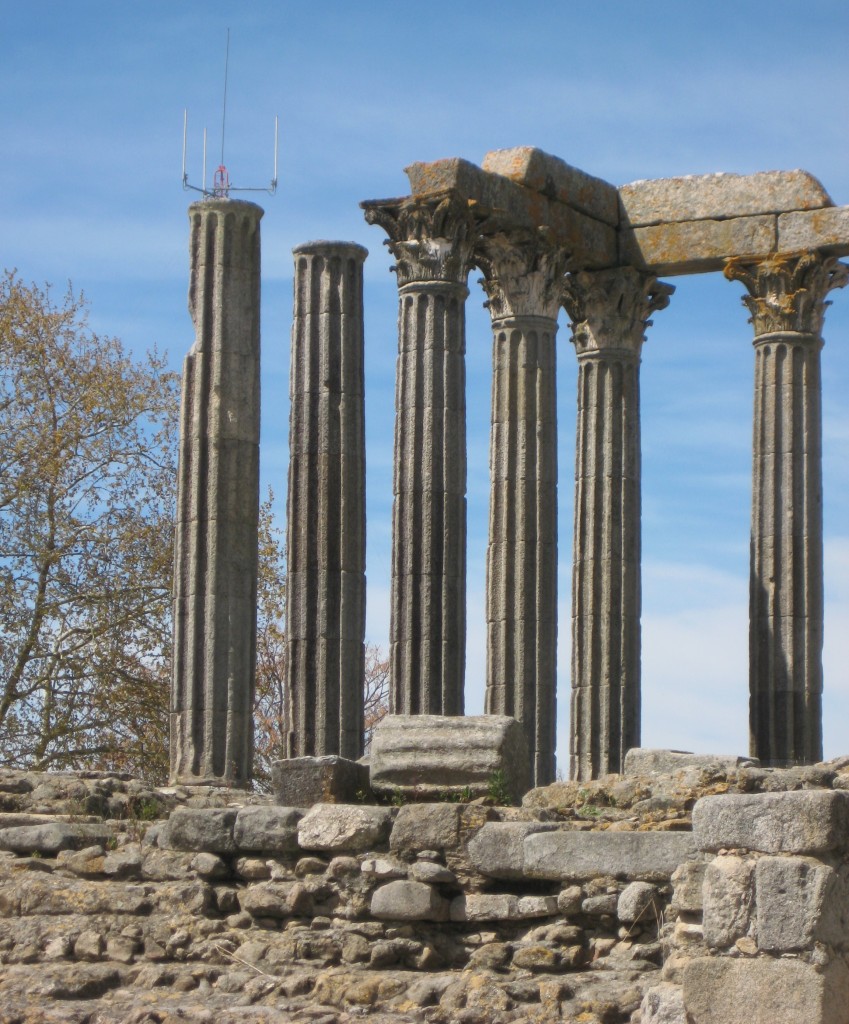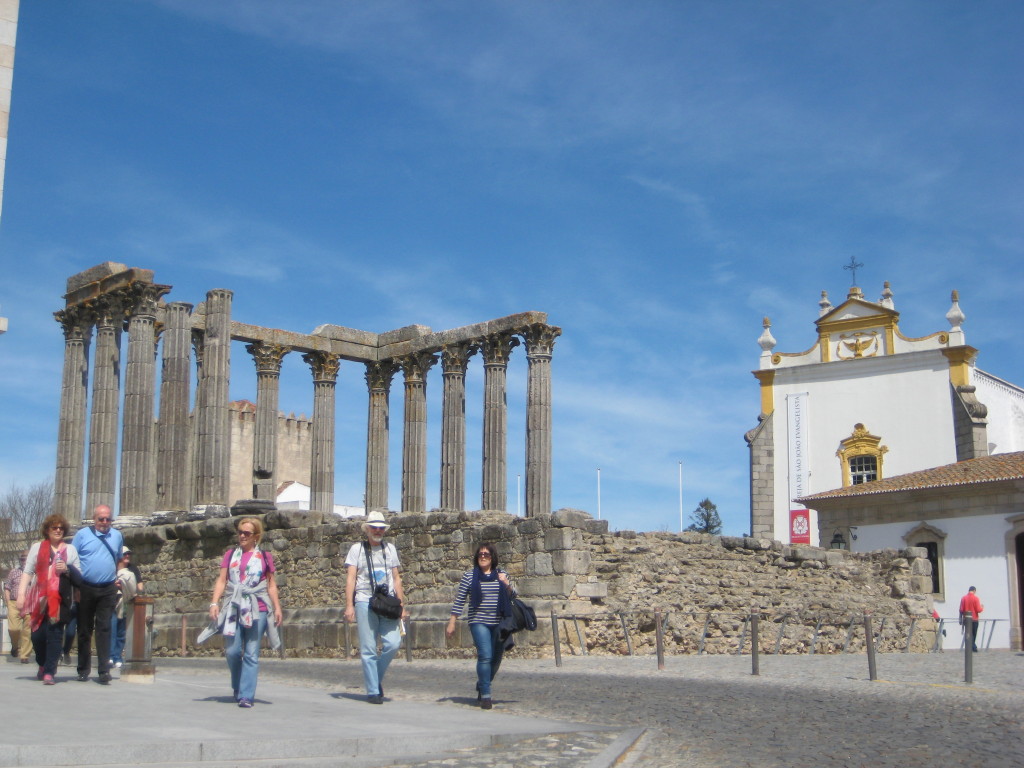 Sculpture around every corner.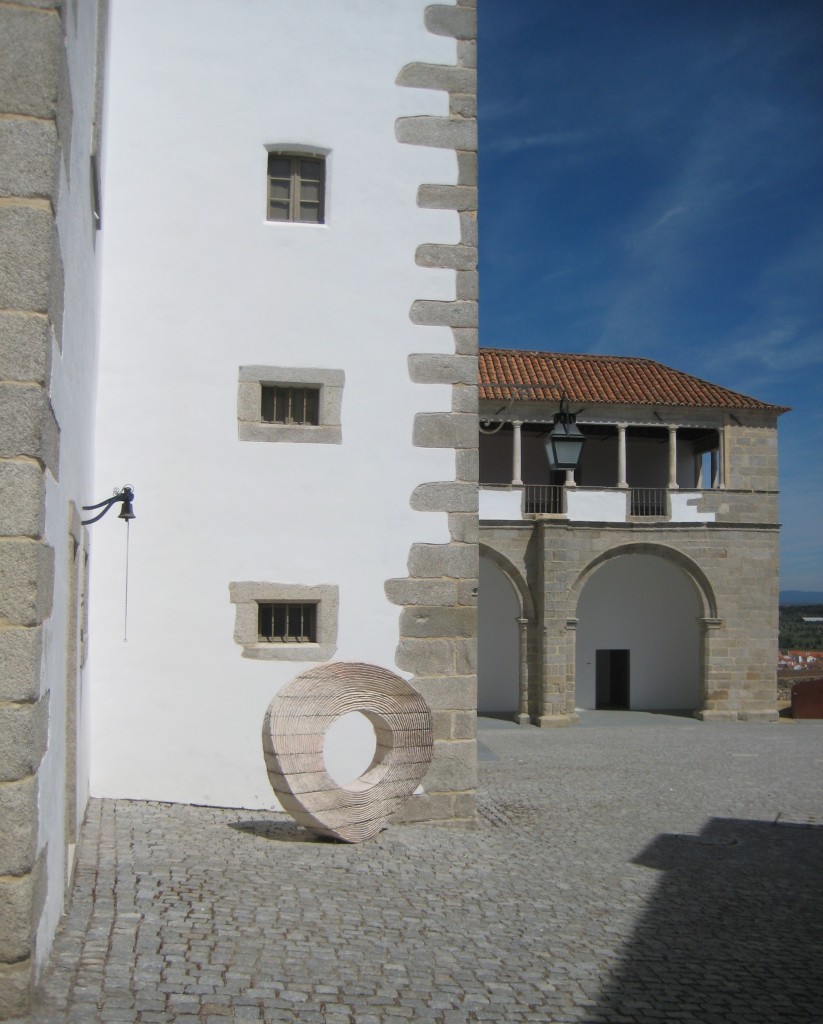 OLD architectural stones.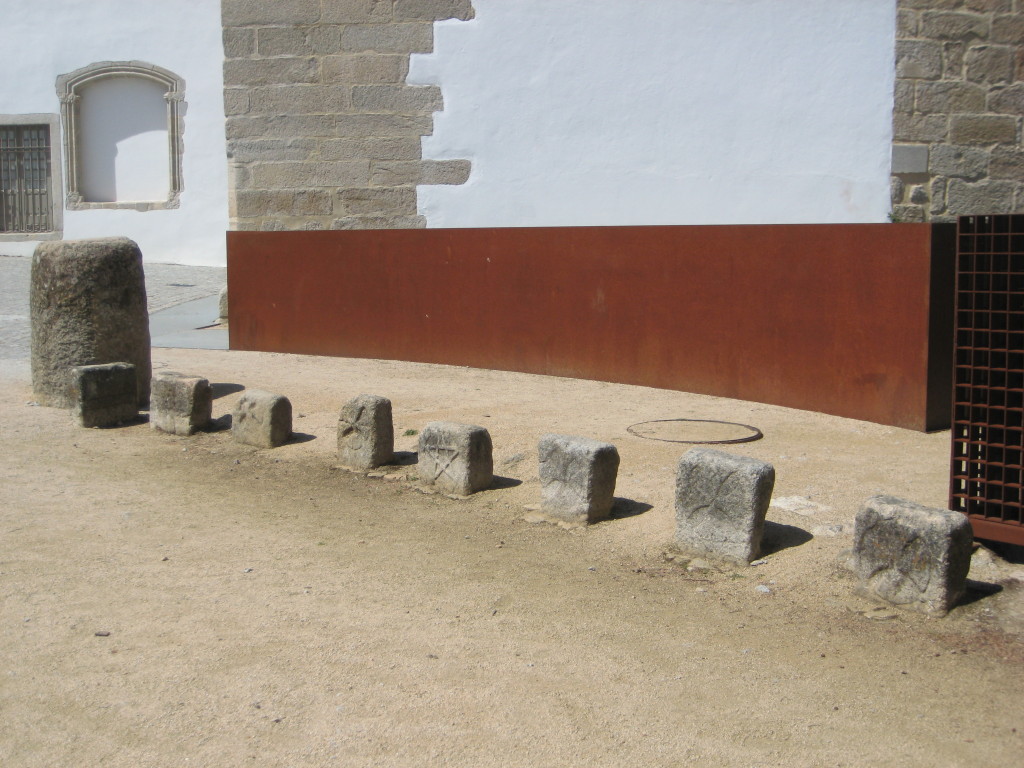 Ah, a garage.  Parking spots are at a premium.  Visitors with cars typically leave them outside the city wall and walk.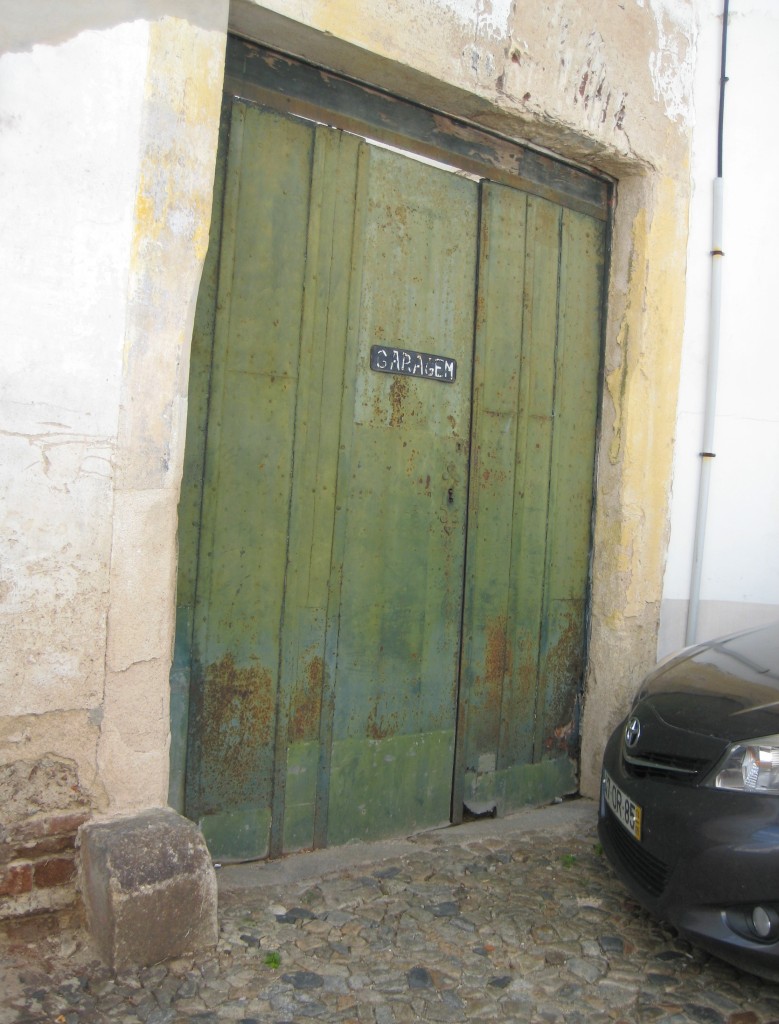 If you want to find out what's going on in town,  this is probably the place.  The gentlemen gathered and kibitz every morning (maybe more frequently) at this particular corner of the main square.  Makes sense, as houses don't have yards to socialize in.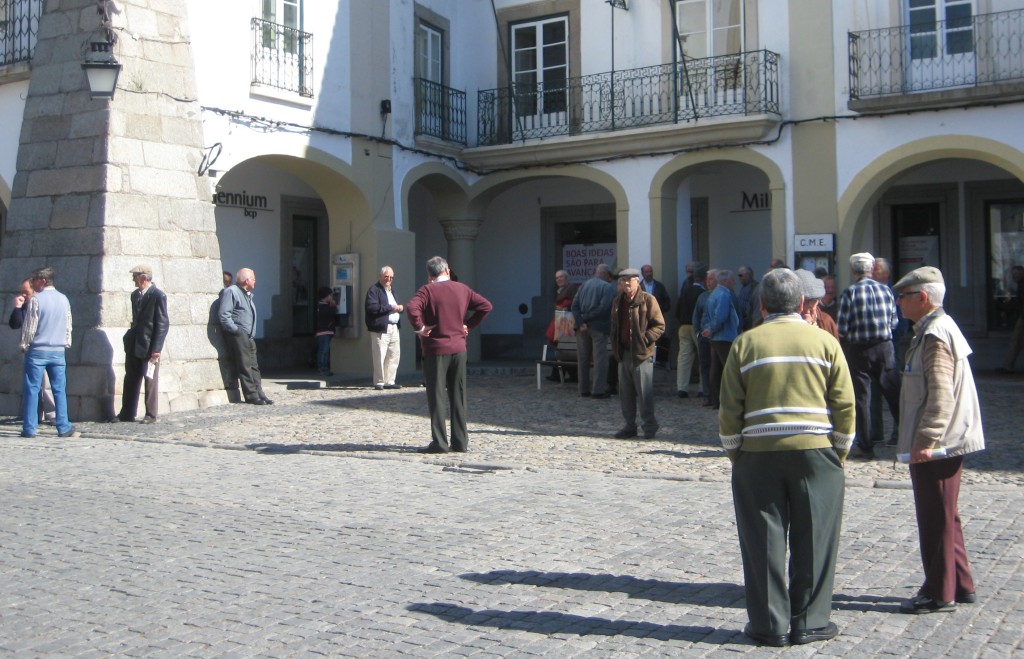 Dave figures he can slip right in and low and behold – he's a local!   I think it was his lack of a tweed cap.  He thinks he' still too young.  Regardless, his attempt to join the men's club didn't go so well.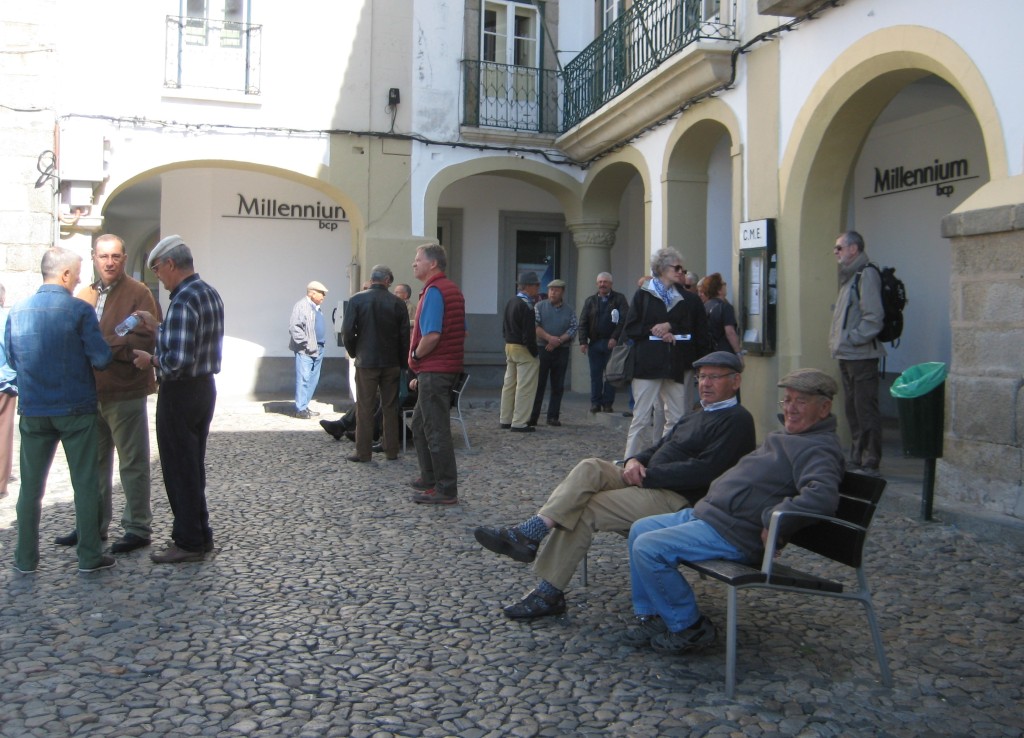 A walk in the park  – peacocks & wisteria. – Laura