Sunday is definitely the big fun day at the beach for local families. All of the cabanas were occupied and 2 lifeguards instead of 1.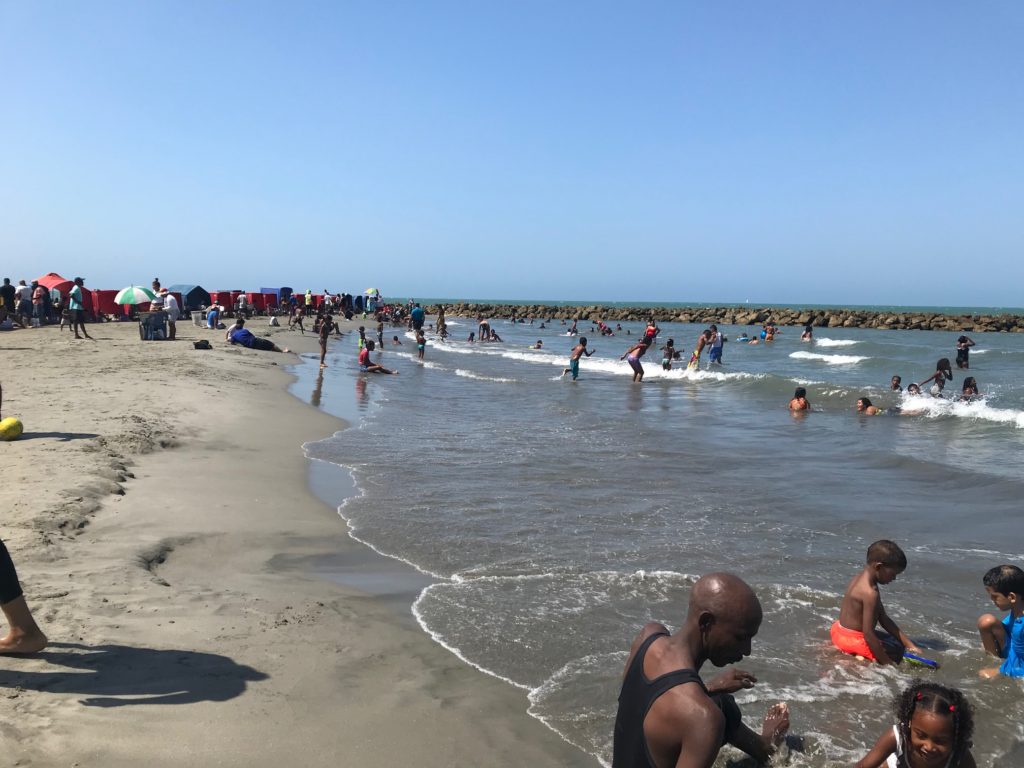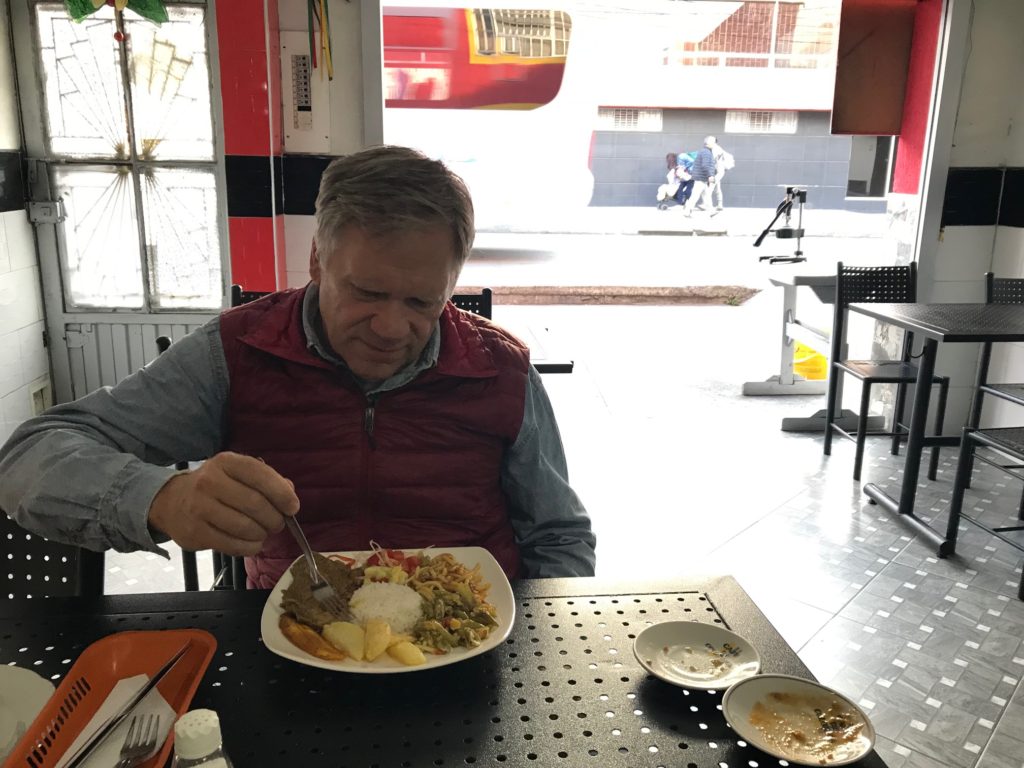 Still hard to believe the cost to eat out. Here was another "set meal of the day" which included soup and an iced tea (not shown) , and choice of beef steak or chicken. Total bill for two – $5.00. And all good home-cooked food. Of course this couple converted their garage into a restaurant- so low/no overhead. Grocery store items similarly priced.
We flew from Cartagena to Bogota today – about an hour & a quarter in the air. A bus, winding through the Andes, would have taken 18 -20 hours and cost more! With advanced planning (10 days or more), Avianca offers very reasonable rates ($40-$50) and a free bag.