Typical of old European towns, Evora is a maze of narrow lanes and walkways.  An abundance of courtyards makes for grand spots to linger.  This one looked like a favorite of college age kids.  FYI – it's legal to drink beer at 16, and wine and spirits at 18.  Whooooo who!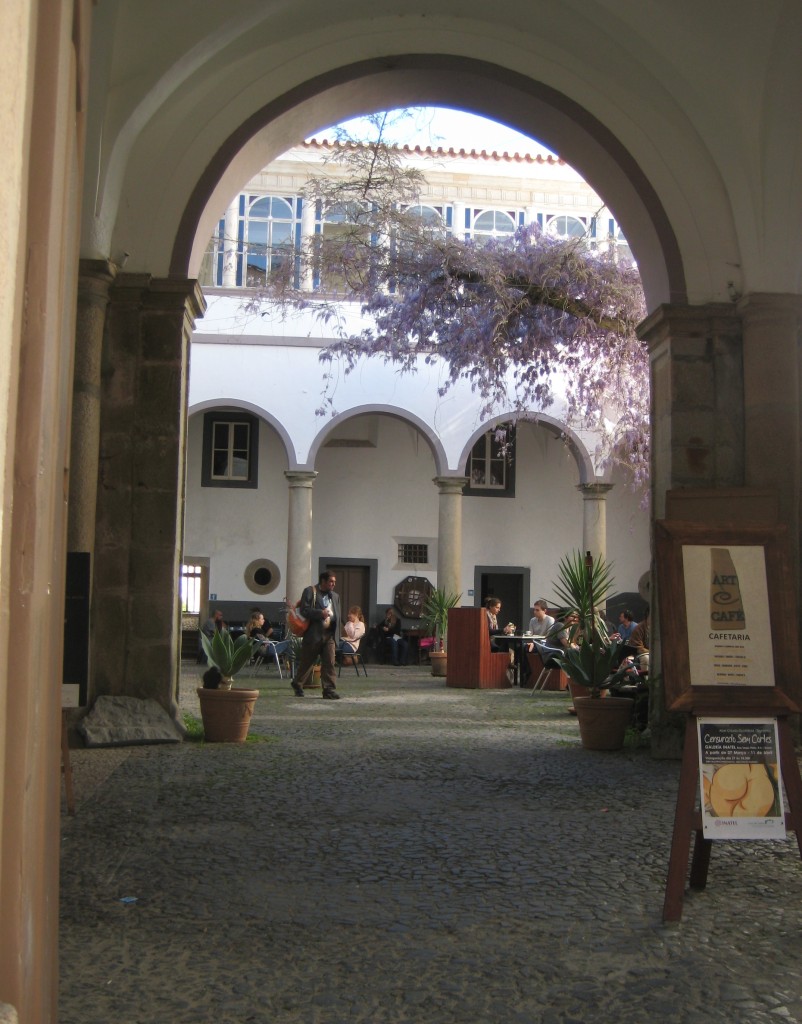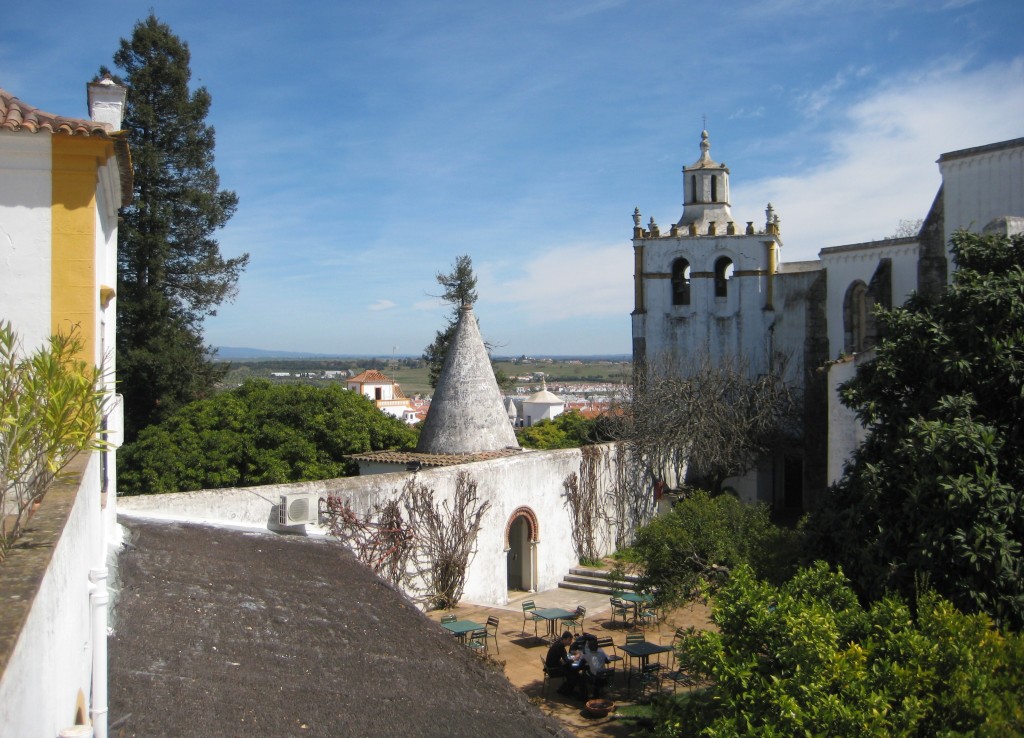 We had a very nice lunch below at the Pateo. …..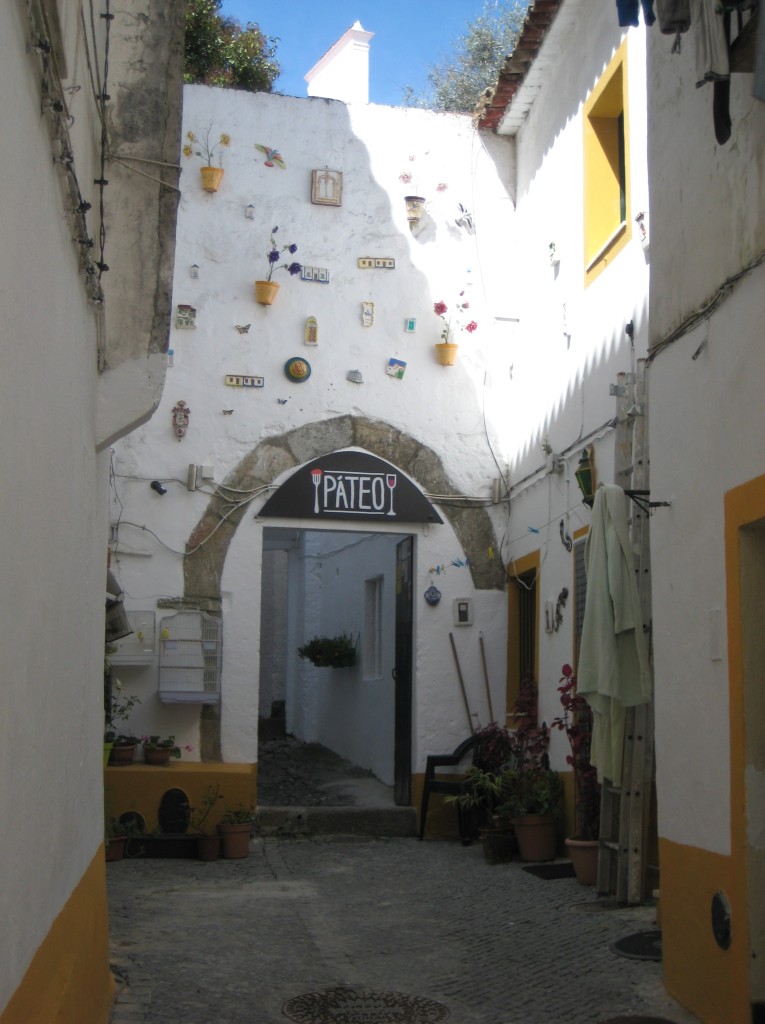 – waiting for lemons to drop.  The wait staff, here and at other restaurants in town, have been delightful – kind, friendly and truly interested in the customer service.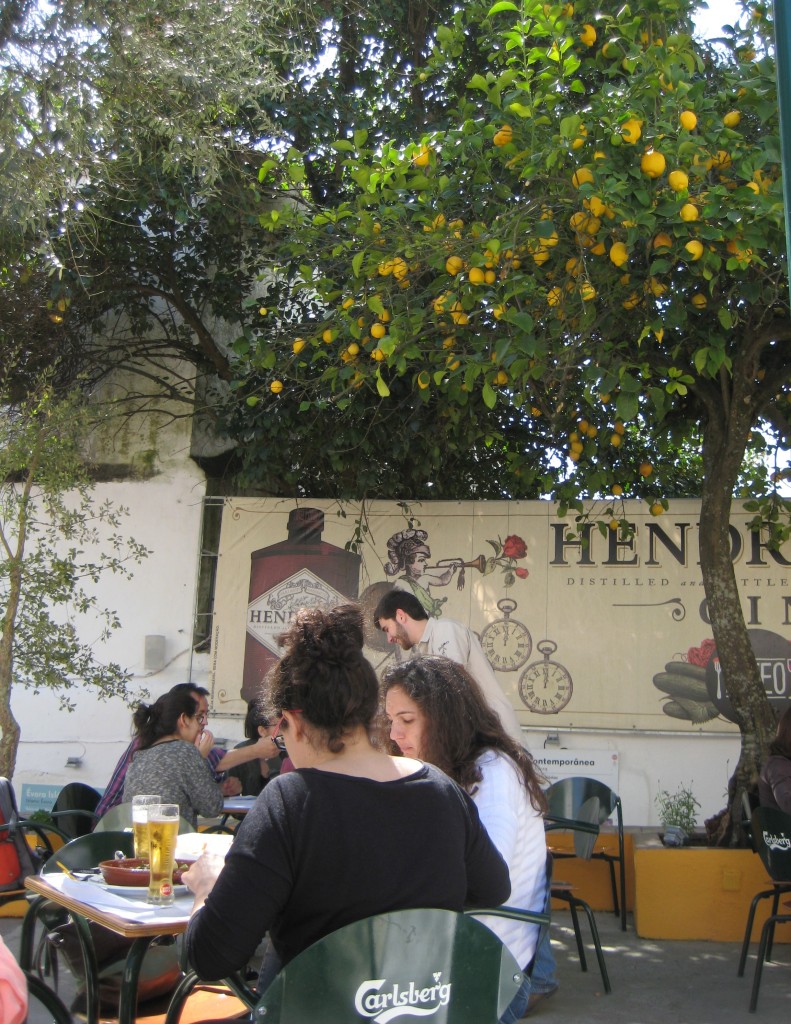 Laura