The white church at the top of this peak (east of the city) is and has been a Mecca for pilgrims but everyone takes part in this challenging 1500 step hike. I read that the typical time to walk up is 60 – 90 minutes. We did it in the 90. We started too late in the day (11:00) to have the entire trail in the shade, so sun and altitude slowed us. That's my story. There are three options for the hike up and down: walk, take the funicular, which operates till noon, or the cable car, which runs after noon. We walked up and took the cable car down.
http://www.colombiainfo.org/en-us/cities/bogota/monserrate.aspx
Dave at the beginning of the trail. Pleasantly surprised to find the entire length was stone steps – no scrambling.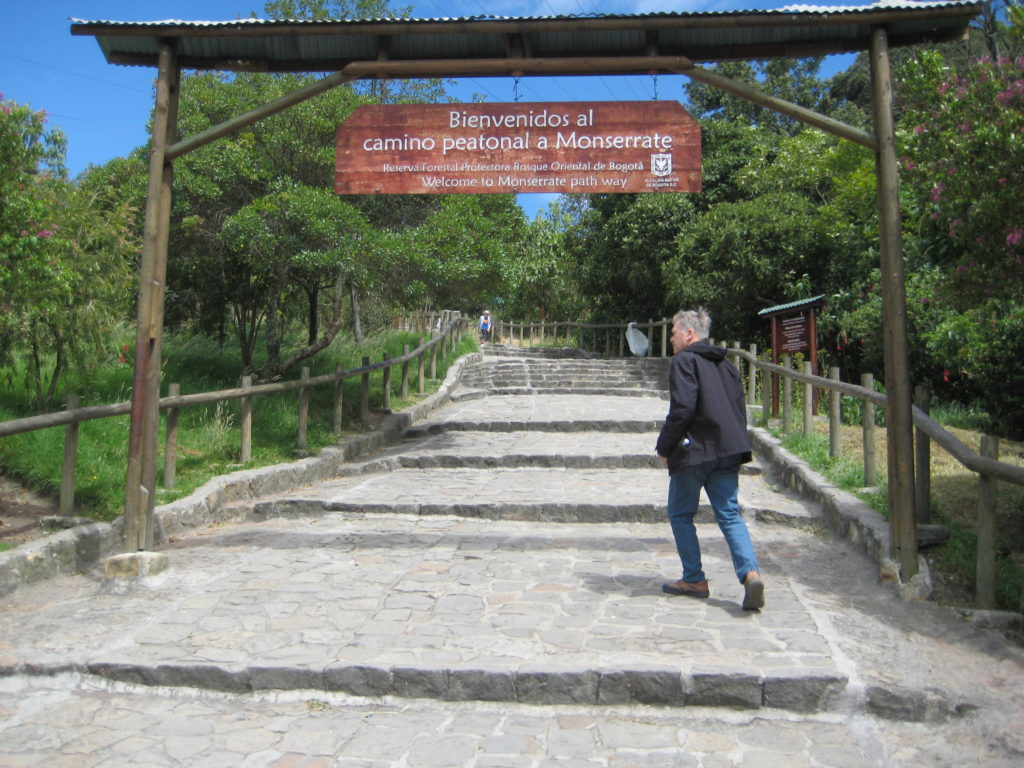 We saw this sign repeated along the trail. Each time a successive altitude was highlighted, indicating in meters (2350 in total) how far we've progressed laterally, not vertically. Helped gauge your progress, or lack thereof.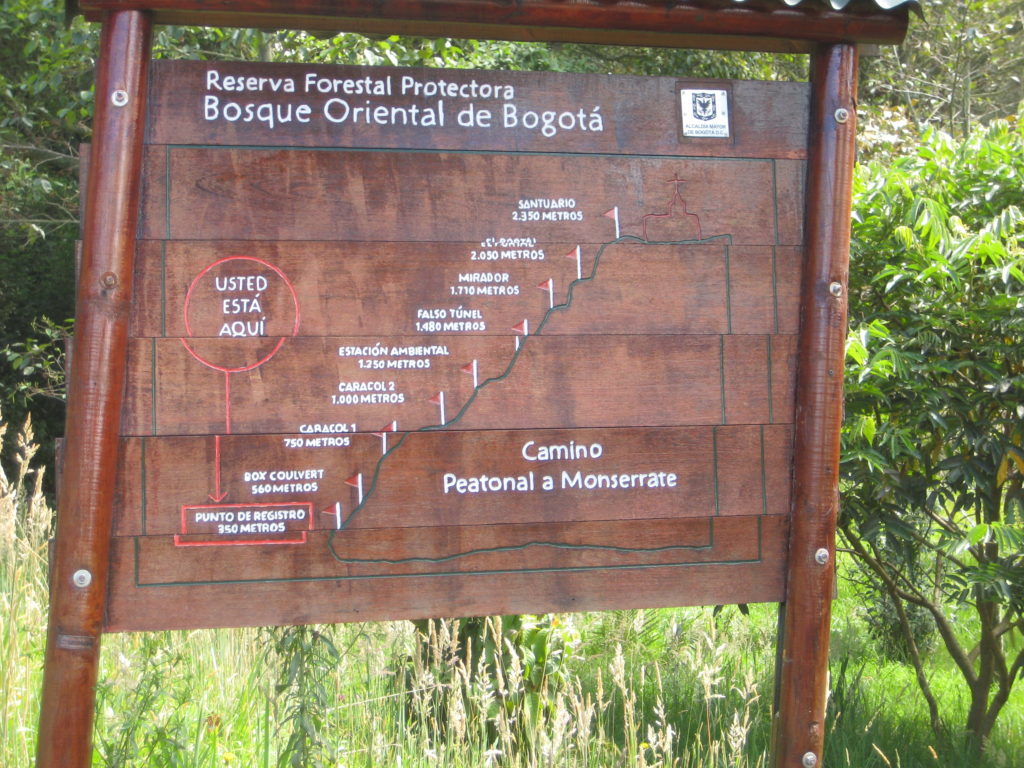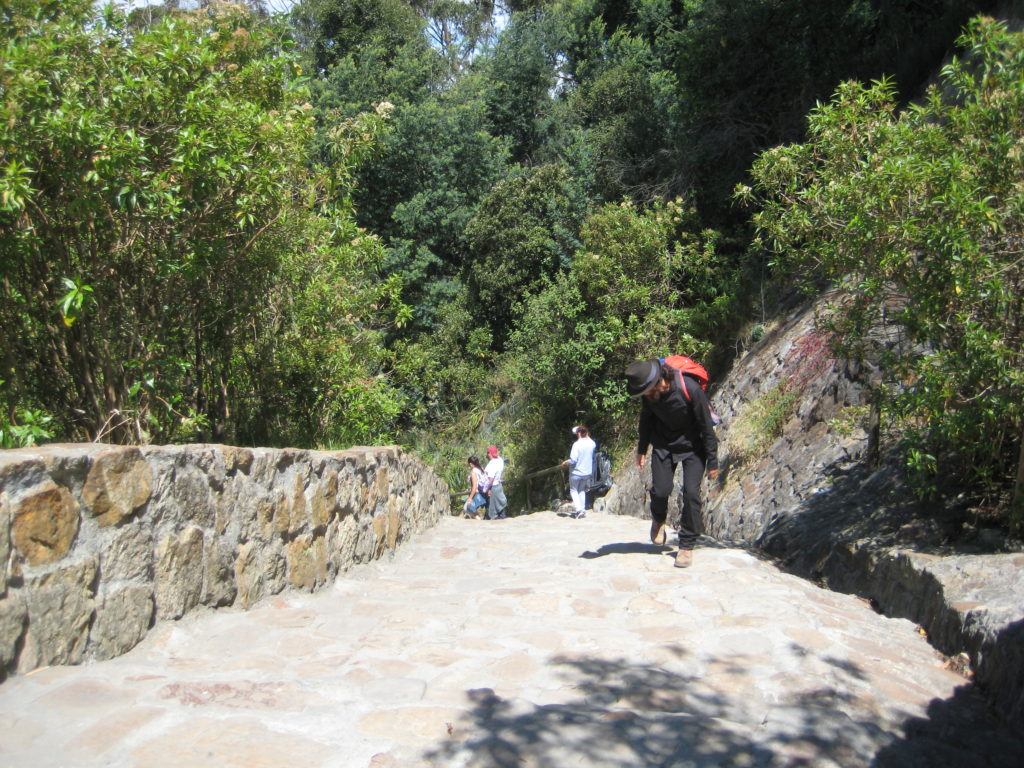 Thankfully, there were half a dozen snack vendors strategically placed along the trail. The watermelon hit the spot, and was another excuse to rest.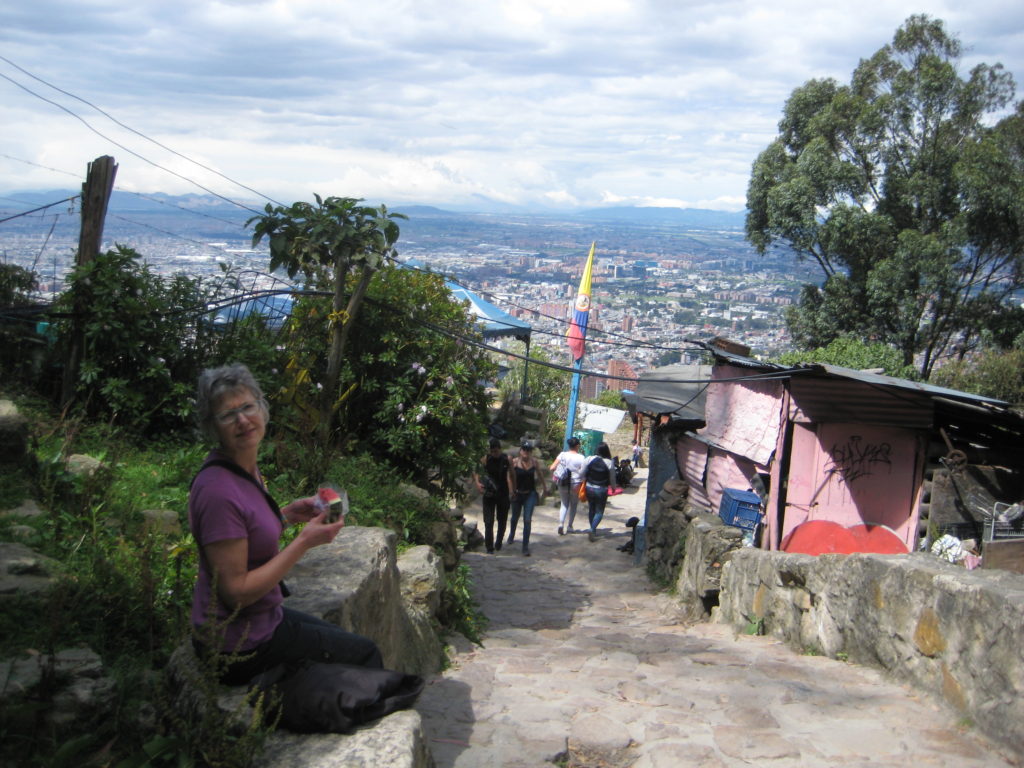 Lots of groups of kids bouncing up and down the trail – Christmas break. If an adult was descending in a crisp shirt, likely he or she rode up.
The next images are from the top. Glad we did it.