A 25 minute bus ride from Fuengirola brings us to Mijas, a village we knew nothing about other than there were frequent buses to it.  Turns out it's a very quaint hill village with lot of tourist shops, including stores selling some beautiful buttery leather goods – coats, purses, satchels.  I had to avert my eyes!!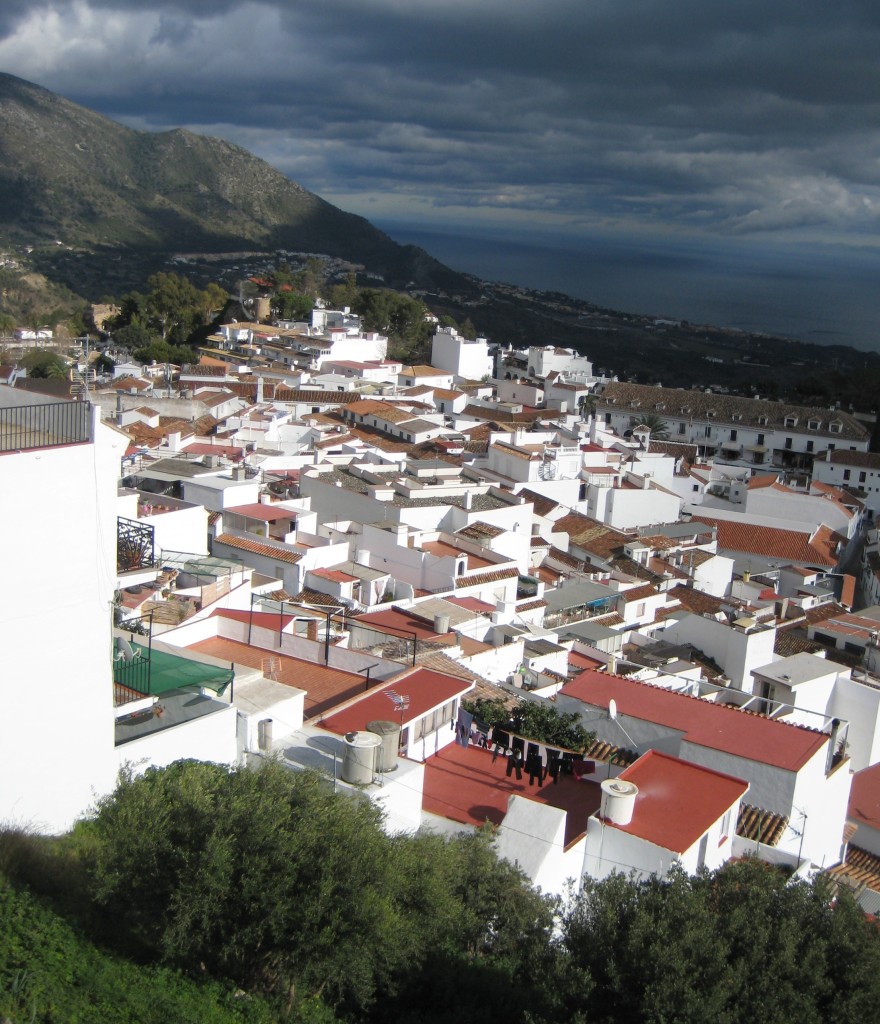 View from above Mijas where we started a hike up further into the hills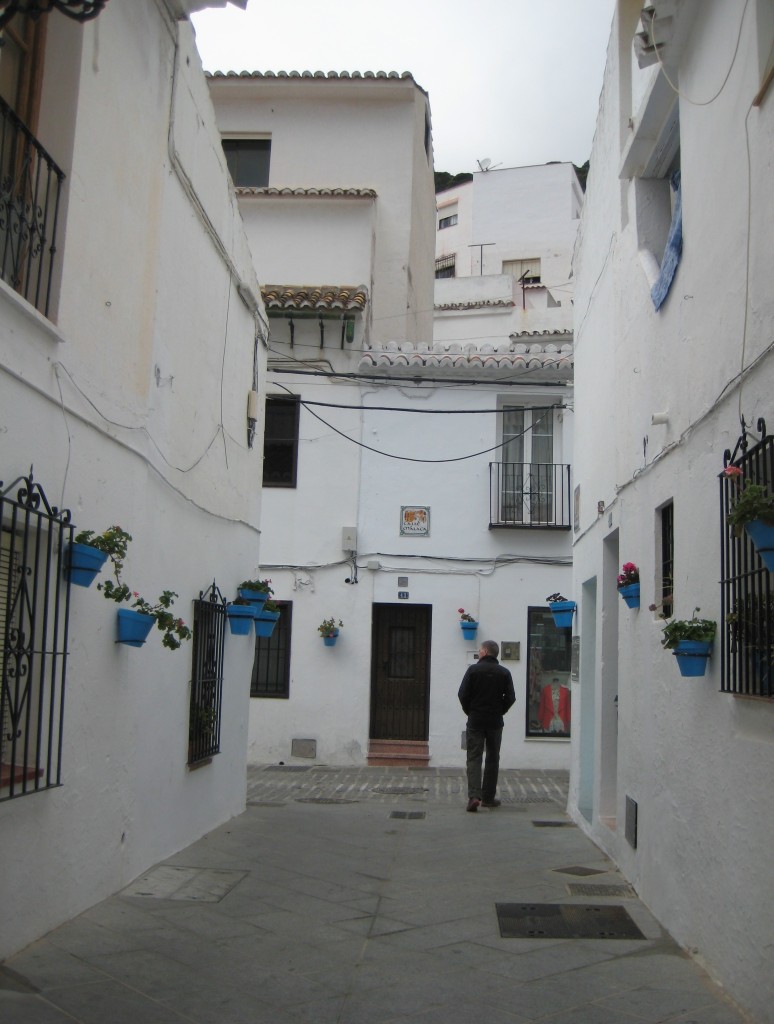 Everyone got the flower pot memo.  Blue,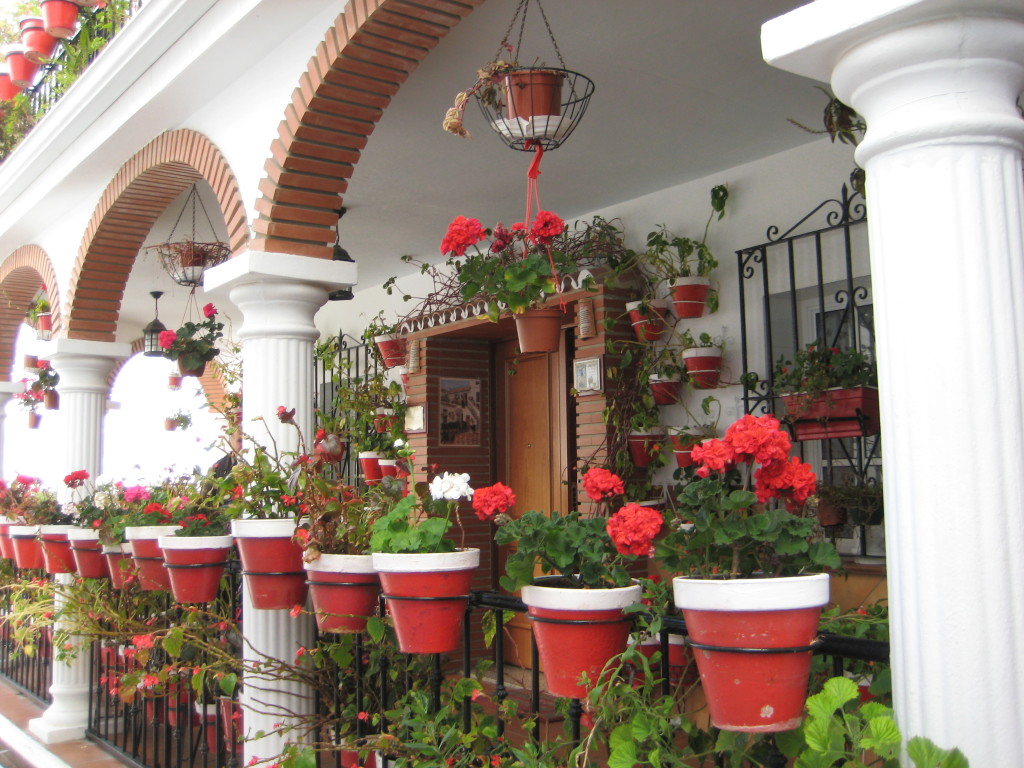 Or red.  Your choice.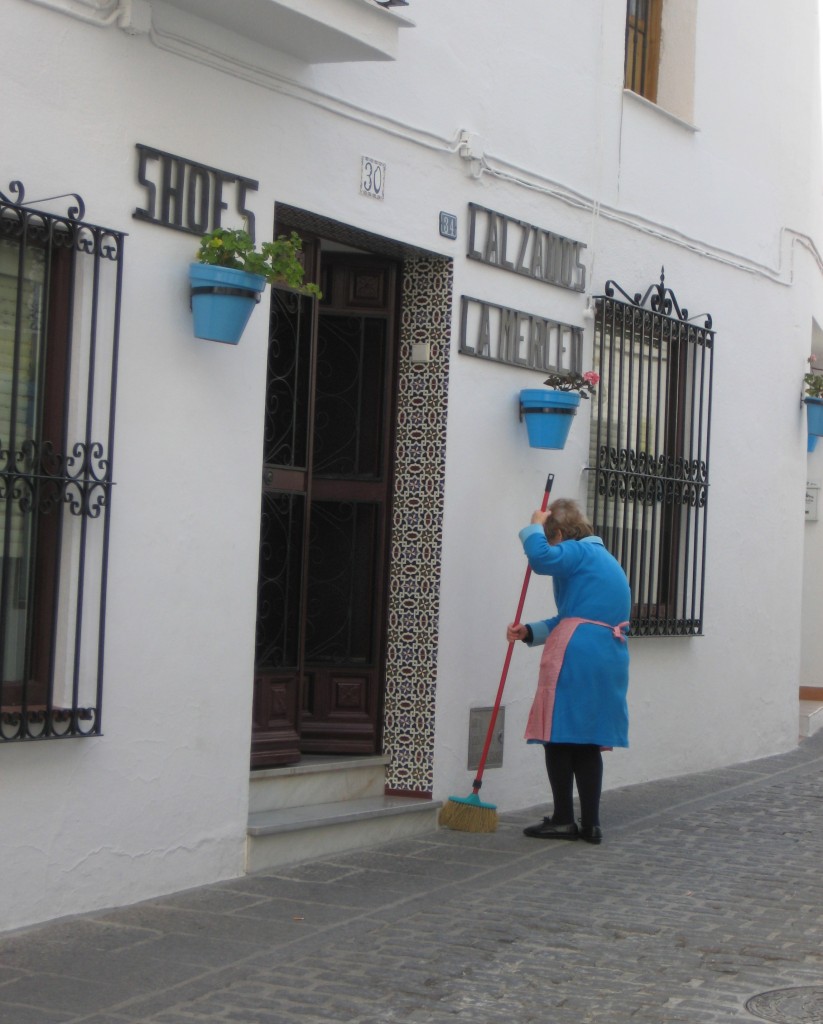 Very tidy (and color coordinated) people.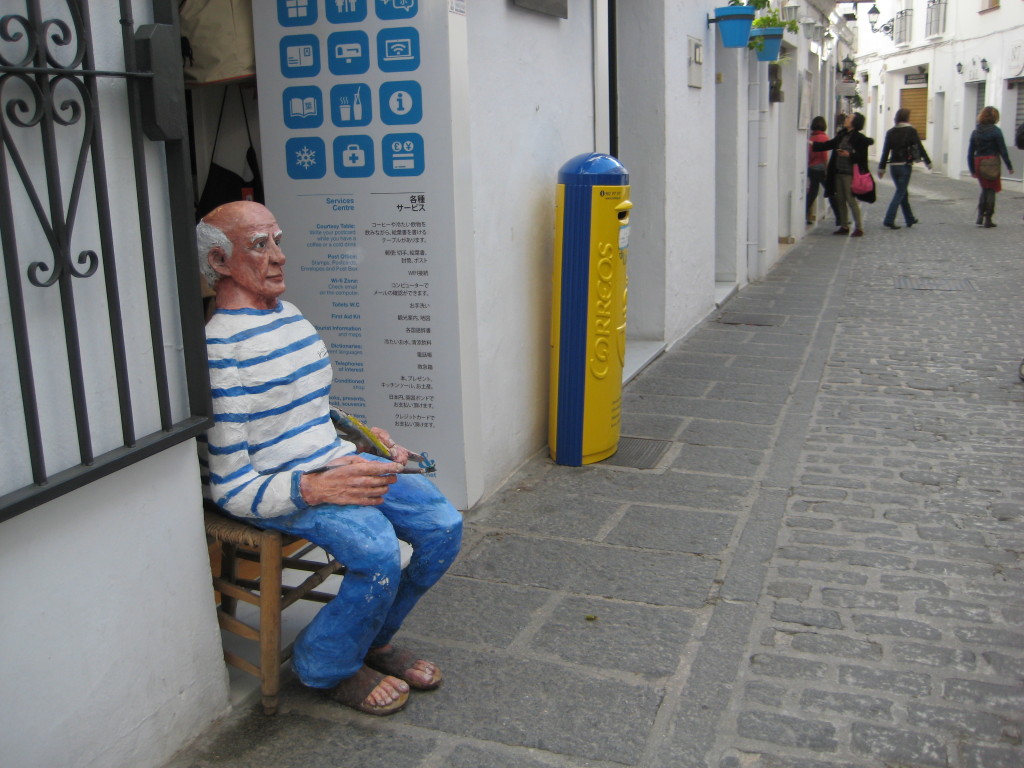 A Picasso sighting.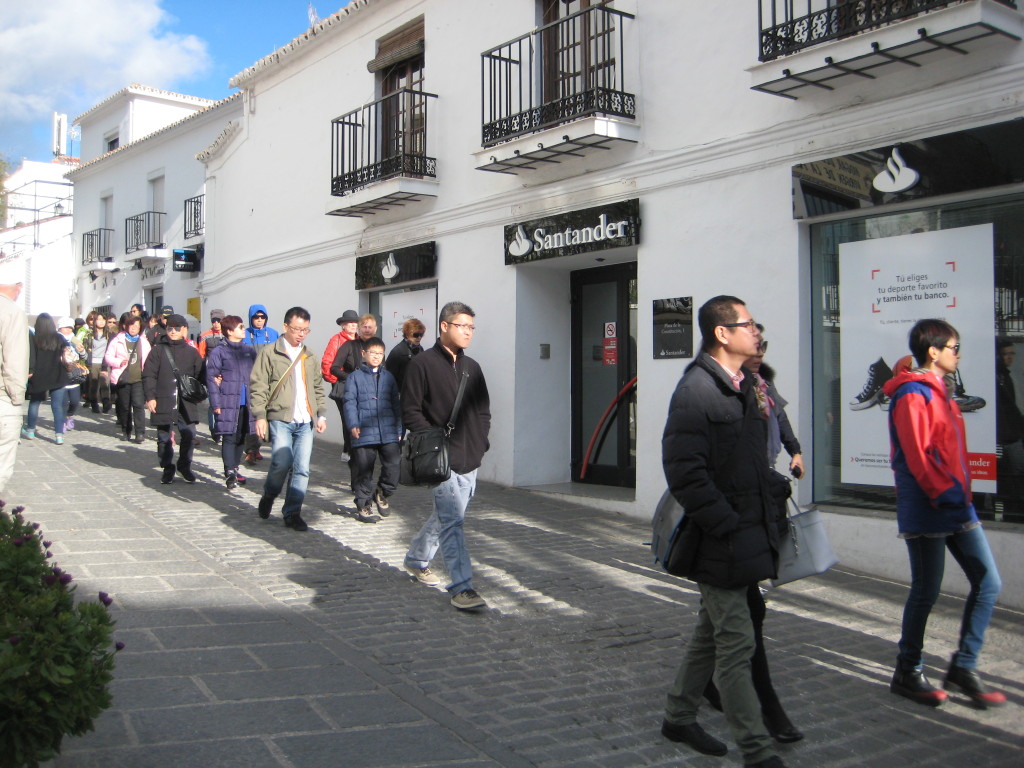 As we were leaving,  two tourist buses unloaded.   A delightful day trip. – Laura