Our first full day in Ronda, I found Laura on the map just east of Ronda, and a route to it via back roads and trails.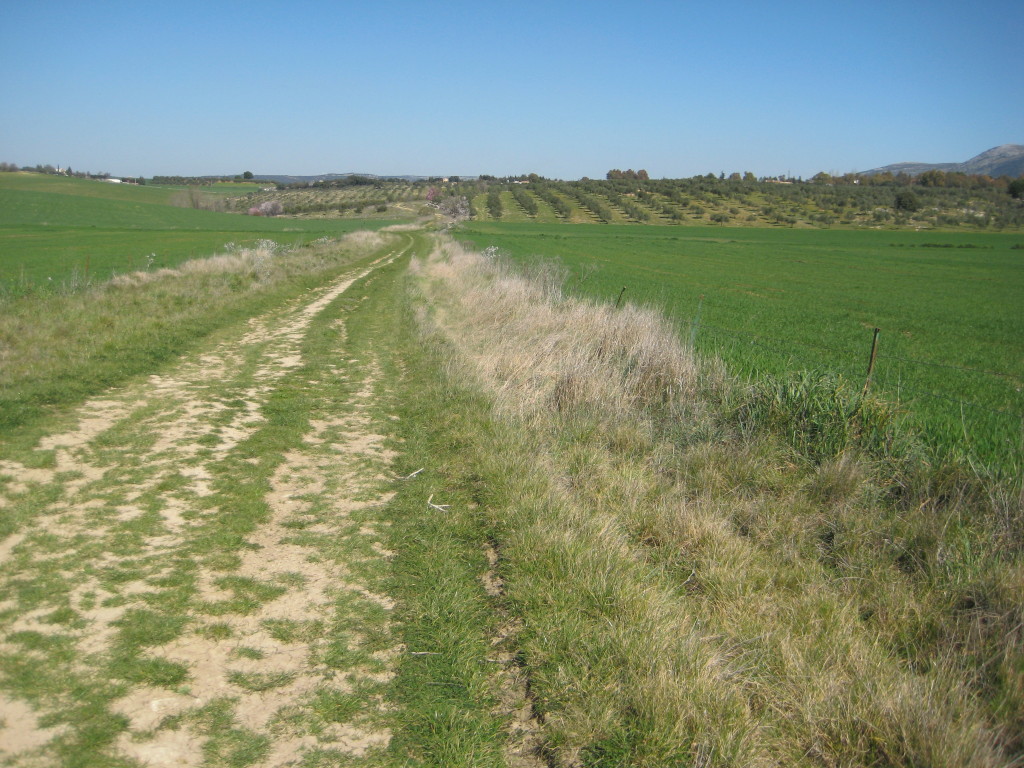 The street morphed into a trail though the country.  We'll walk right through the olive groves in the distance.  Dave was glad he put on sunscreen – not a favorite task of his.
Some trees in blossom.  We're at about 2800′ elevation. Olive trees in the background.
Lighter colored blossom, but just as fragrant.  They were alive with busy bees.
First iris, against a north facing wall.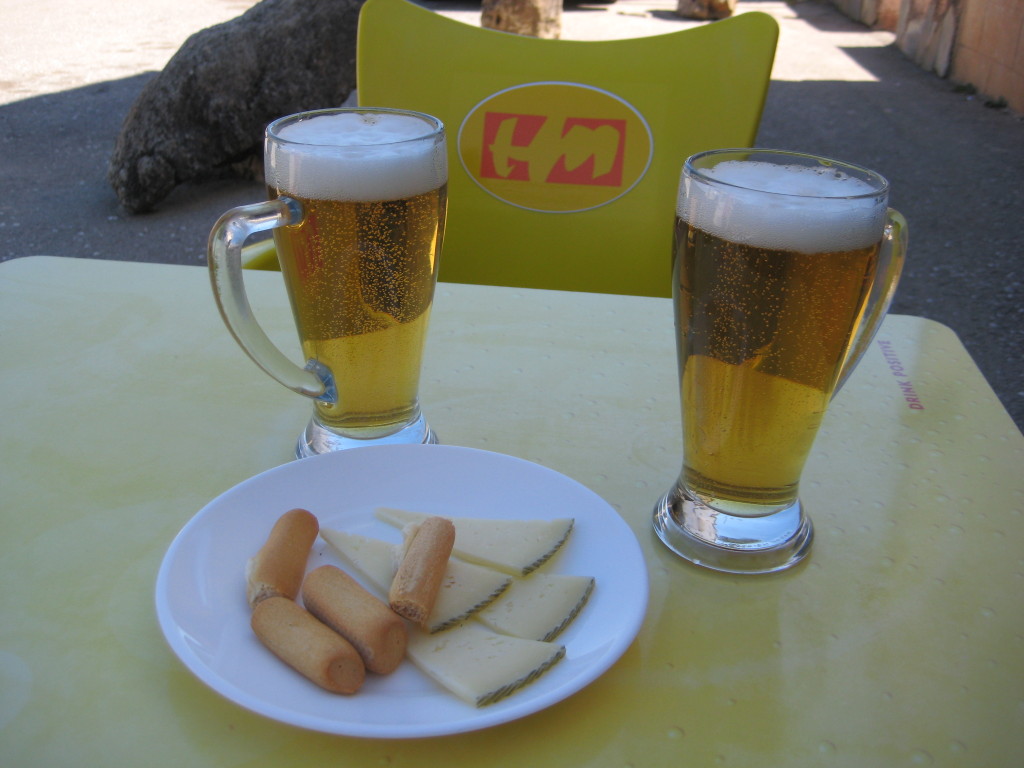 Our carb reward before we turn around and head back. "Laura" turned out to be just a little cluster of homes with a gas station and this restaurant/ hotel/campground.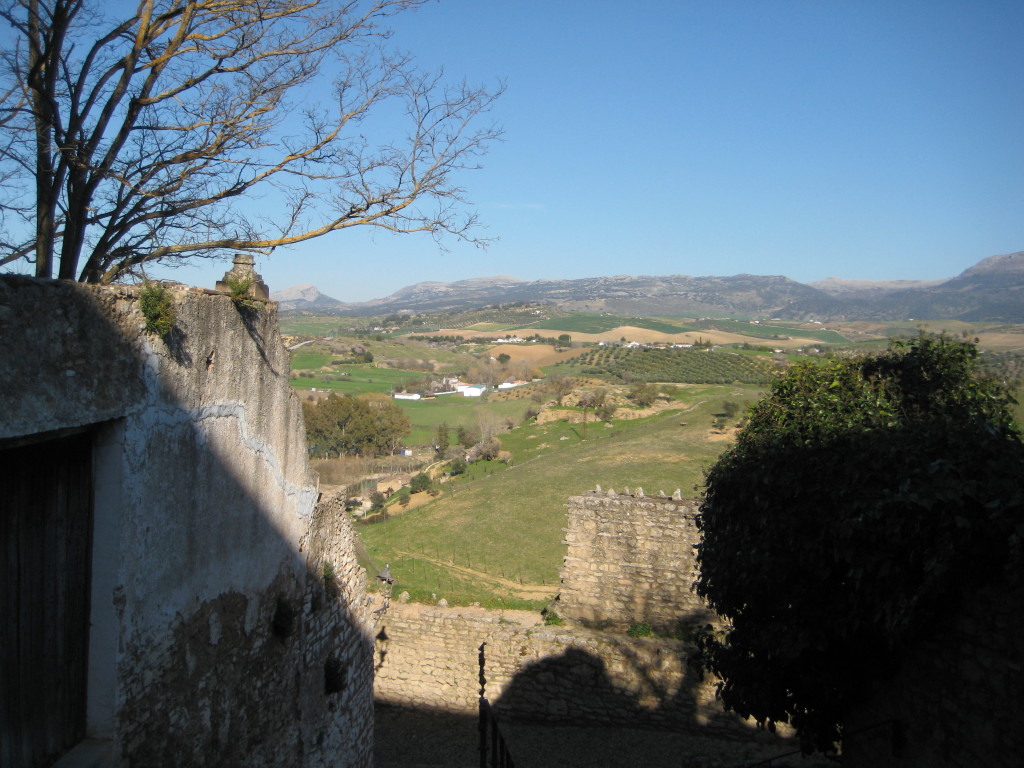 Within the walled town in Ronda, looking in the direction of our hike. About 4 hours round trip.  Lovely countryside.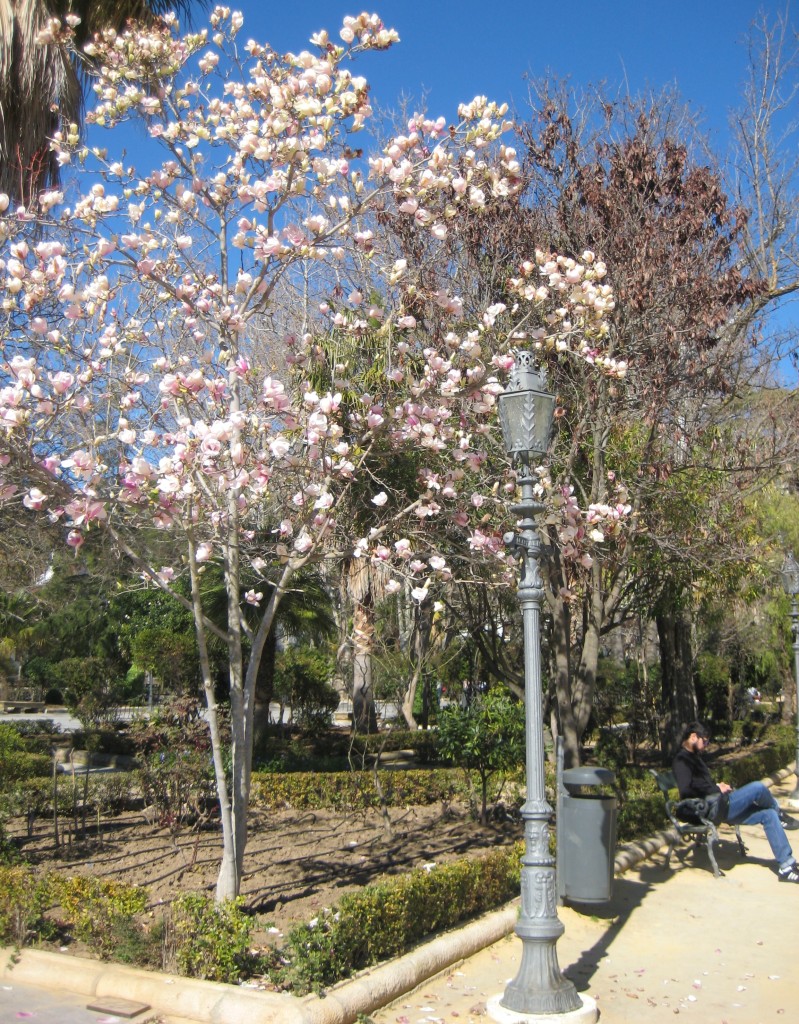 Magnolia blossoming in one of Ronda's many city parks.  Laura