As promised, we sampled the churros and hot chocolate.  They were airier than expected, but firmer that our (U.S.) puffy raised donuts.  Hot out of the fryer, easy to see why they're popular.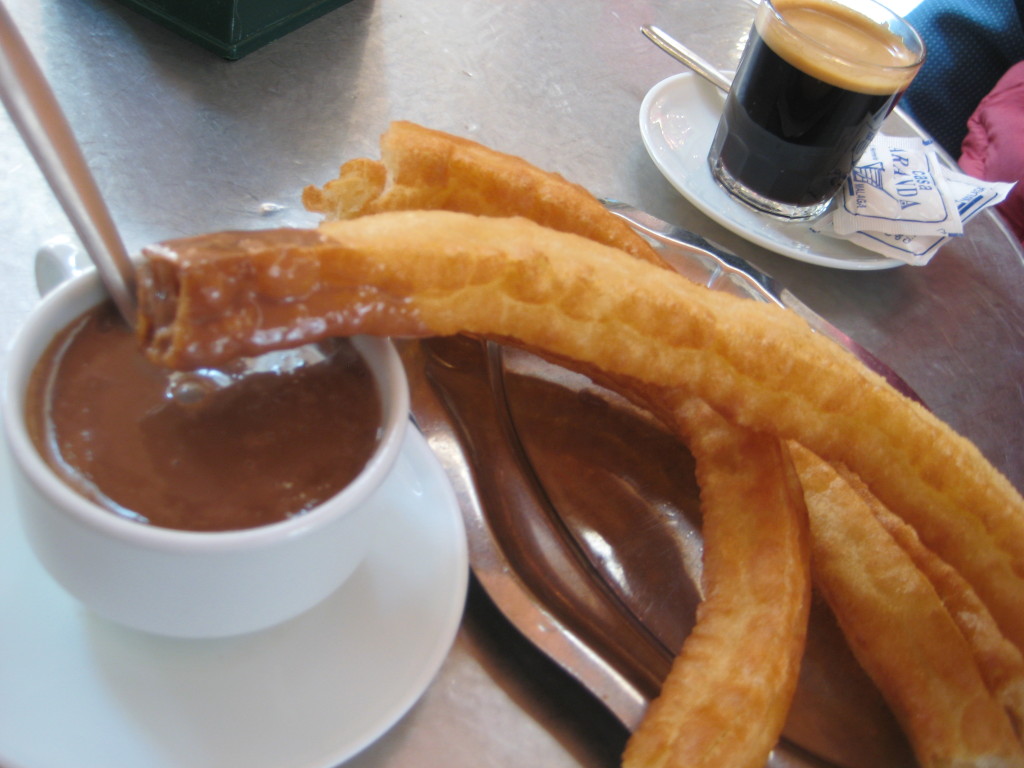 Some restaurants advertise them –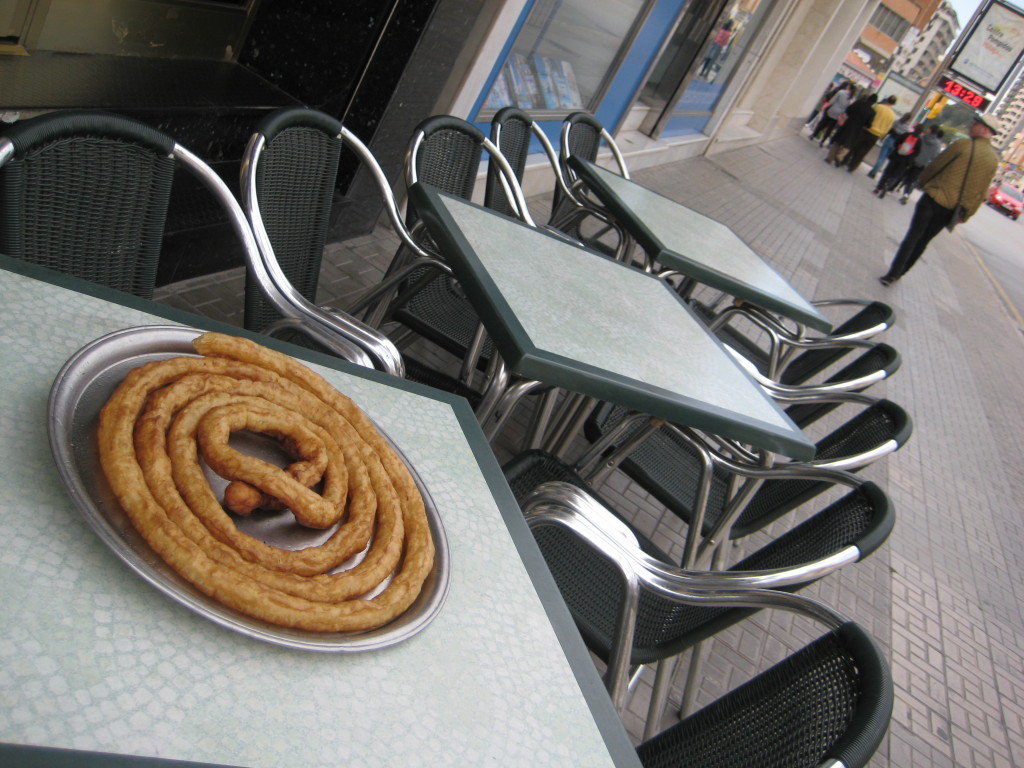 Their cheesecake, on the other hand, is airier than our typically dense cake.  Still very tasty, with a unique presentation on a slate tile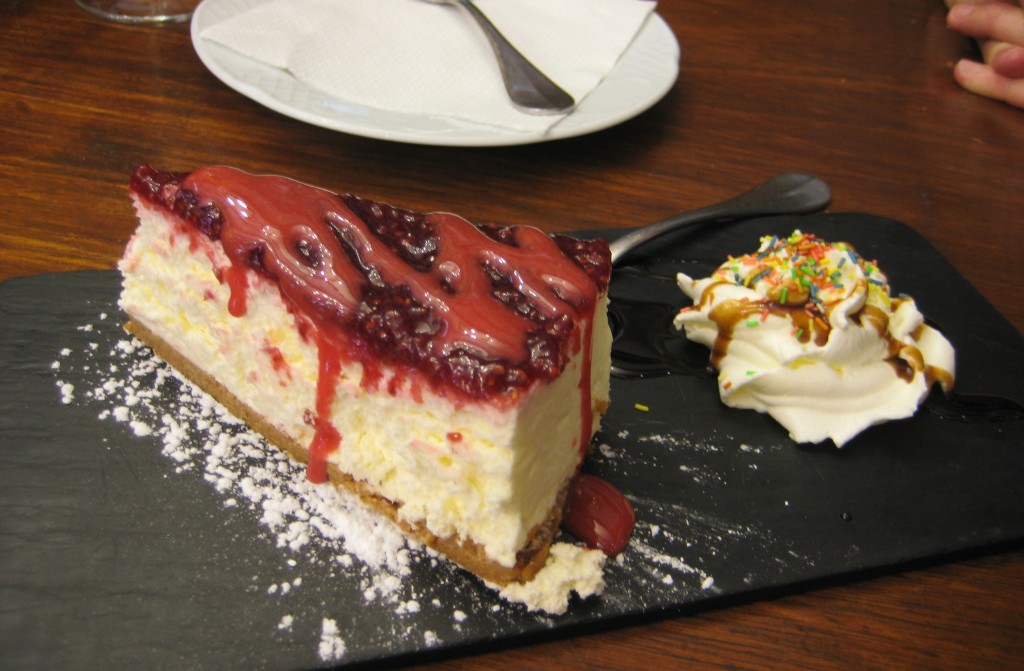 Dave & I are notoriously slow to make friends, but he seemed to have no problem here.  They welcomed him with open arms.  He kept a hand on his wallet, not knowing if their friendship gestures were genuine.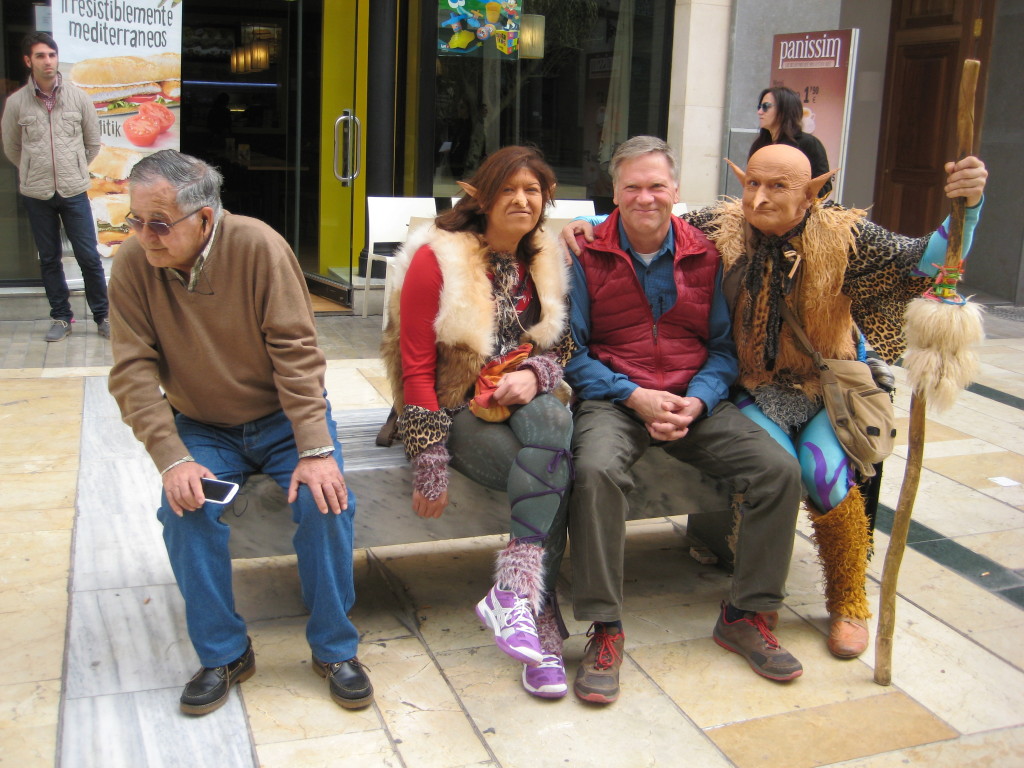 These are the temptations that call out from the streets of Southern Spain.  For the most part we've resisted. – Laura