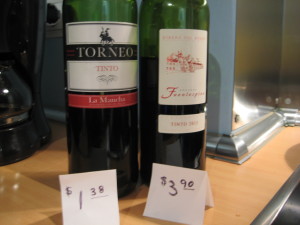 For this trip we are trying to live within our retirement checks or stated another way, live for the same price we would at home.  We are using the web site airbnb.com to find lodging.  This site gives you the ability to search for bunches of places to stay and allows you to enter criteria to narrow down the search.  We are using three criteria: 1) whole house 2) washer/dryer and 3) wifi.  You can see all the candidate homes on a map and click on a home to see the description and all the included pictures.  The airbnb vacation rentals are all homes/apartments/condos/rooms that people, in contrast to companies, are making available.
We type in what ever city we are interested in and look for a place that looks decent and is either walkable to most places or is on a bus or train line to get where we want to go.
The selection of "whole house" on airbnb also assure us we find places with a kitchen which is also key to keeping cost down.  In general we plan to to eat two meals at home and one out every day.
We intend to stay in one place for at least 10 days.  The longer you stay in most airbnd establishments the better price you get but also the longer you stay the more you get a feel for what life in a particular city is really like.  The trade off of course is that you stay too long in either a city you don't like, or a home you don't like, and that you don't see as many attractions over the course of a trip (in our case 4 months).  On balance we are shooting for about 2 weeks every where we go.
I have included the picture of two wine bottles we bought in our neighborhood grocery store here in Madrid.  I'm always on the search for the cheapest bottle of drinkable wine I can find.  We bought two bottles one costing  $1.38 and the other "expensive" wine  was $3.90.  Laura and I both preferred the $1.38 wine so it now replaces a previous cheap wine we like (in Malta several years back for $1.90).  In fact bottled water costs more than bottled wine here in Madrid.   – Dave