Dec 31 & Jan 1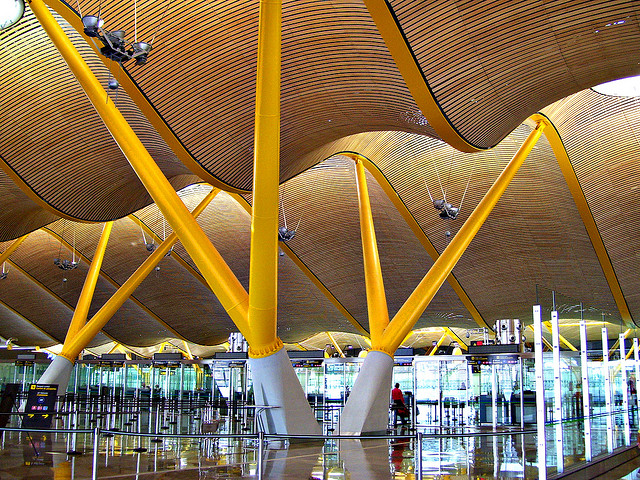 Flight from Seatac to JFK uneventful.  Travel note for JFK: if you're traveling on more than 1 airline & they're in different terminals   (there are 8 terminals), allow extra time to go through security – again.  We had plenty (4 hrs) but wouldn't have guessed it would have taken us as long as it did.
The travel gods were with us:
1) Everyone we asked for help (and there were several of them!) was kind and helpful.
2) "TSA Pre-check" was stamped on our boarding passes (don't know the criteria that allowed this) so we were directed to a line where removing shoes and liquid contents of luggage is not required.  Often this isn't a time-saver, but on this occasion it was huge.
3) Our boarding passes also noted "priority".   Again, not sure of the criteria.  Good looking couple?  They were almost- free tickets (Frequent flier miles + $35),  so it wasn't because we were big spenders.  Regardless, it got us to the front of the line – again.
4)  Scrunched back in 767 economy seat to Madrid, but not complaining, a flight attendant asked if we'd like the emergency exit row seats.   "Hell yes!" I whooped, as I gathered belongings and bolted to the new seats before he changed his mind.  Once again, not sure why he chose to offer them to us.  Didn't care, just enjoyed the extra leg room – Dave especially.
The flight time was reduced by 1 hour to  6.5 hours with the 100 mph tail wind.   This got us into Madrid at 7:30 a.m, through immigration with narry a glance or question,  no customs (day off?) and no luggage to collect (just a carry-on bag for each of us).  And we're off!! – Laura